62 BAPTIZED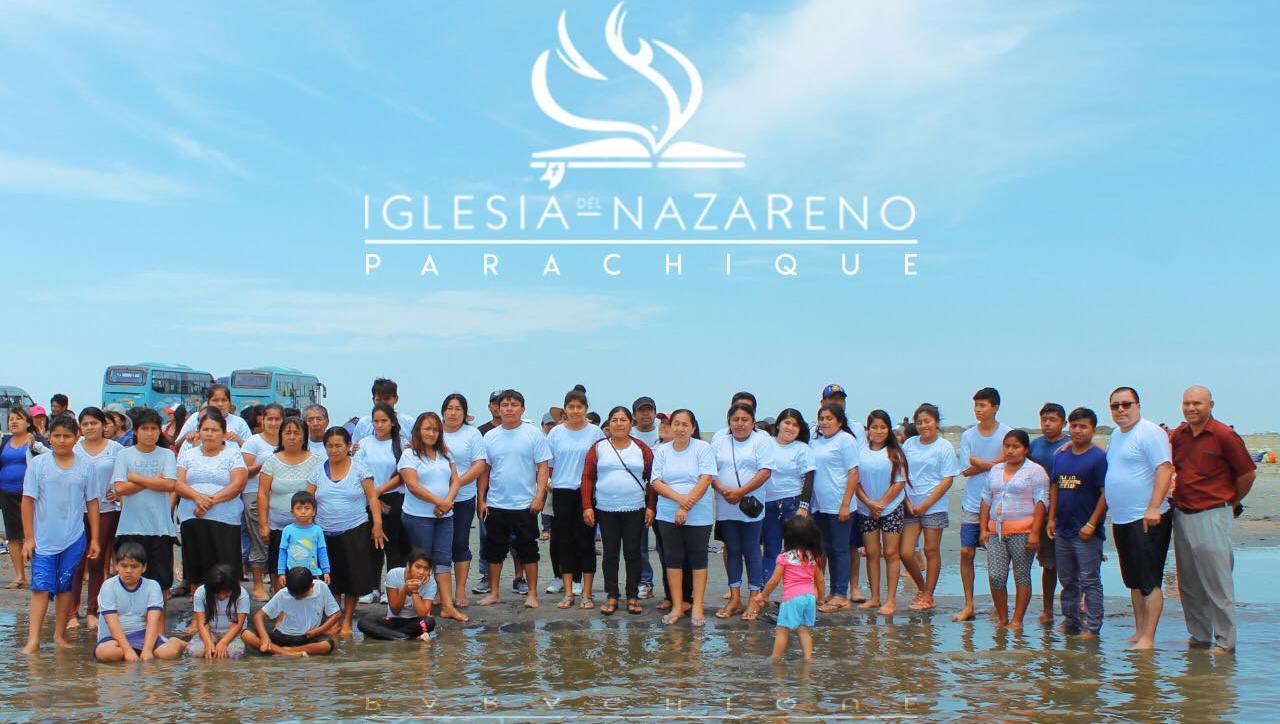 (NCSA Peru) Sunday, October 21, 62 people gave public testimony of their faith in Christ, by baptism in water. The ceremony was led by Pastor Gino Pérez, in Laguna Napique, Peru. The Parachique Church of the Nazarene is located in the Sechura area of the Piura region of Peru, on the North Pacific District.
The church held a day of celebration with the candidates for baptism. It was beautiful to see people of a variety of ages reaffirming their decision to follow Christ.
"A lot of visitation, services in homes, social action, and the wonderful help of the Holy Spirit, allowed us to reach this high number of baptisms," Pastor Gino indicated. "We thank God for giving us the opportunity to help these new believers grow."
We give thanks to God for the extraordinary achievement this year. God keeps blessing his church in every evangelistic and intentional discipleship effort.
Source: Nazarene Communications Peru