A BUSY SEASON OF WORK AND WITNESS IN PARAGUAY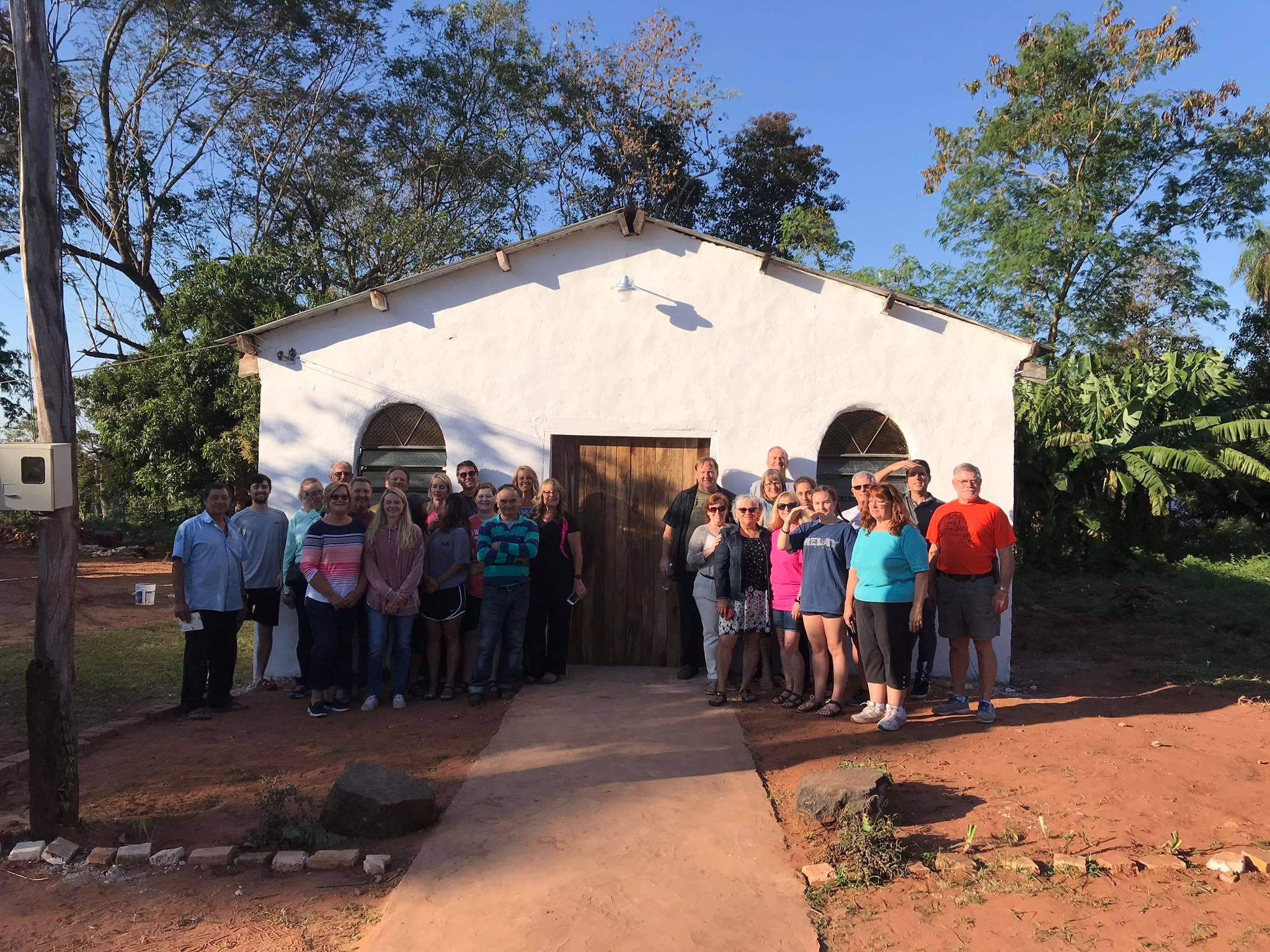 (NCSA Paraguay) During the month of June this year four Word and Witness teams served in Paraguay. A total of 55 men and women impacted the lives and hearts of many people. 
The groups went to a variety of projects around the country. One group of 26 participants traveled to the city of Nueva Germania in the San Pedro Department to repair and recondition the local church, bathrooms, and parsonage. Others went to the city of Luque in the Central Department and helped at the Cuarto Barrio Church of the Nazarene building a Community Center with multi-use classrooms for youth and children's activities. Still others went to the south of Paraguay to teach courses in theology, reaching four extension centers for theological education in San Lorenzo, Luque, Encarnacion and Pilar. Participants from a variety of ages and regions of the United States gave all of themselves to extend the Kingdom of God in Paraguay. 
These weeks were not just days of work, but communities were impacted through evangelism and the preaching of the Word of God. Hundreds of people came expectant to see what the groups would offer. They did activities with children, games, dances, Bible lessons, offered free medical attention, and donations of equipment and medicines to the health center of Nueva Germania.
The efforts of the groups were rewarded by people praying and receiving Christ in their hearts for the first time.
"I can't do anything more than give thanks to God for the selfless work of every brother and sister that worked in this past month. We are experiencing the love of God in first person through the extended hands that worked hard to make these dreams a reality," said District Superintendent, Pablo Tello.
Dr. Jerry Rice and his wife Brenda provided theological training in a number of local churches.
We give thanks to God for people like Ted and Lori Bruce, who know how to respond to the call of God in this beautiful country, the brothers and sisters from Missouri, those from Clarksville, Tennesee, to Pastor Barry Carney and the group from Glendale Church of the Nazarene in Arizona, and the brothers and sisters from the Mustang Church of the Nazarene in Oklahoma.
We pray that just as God has been moving people in Paraguay through Work and Witness, God will continue to help many Churches of the Nazarene and people around the world.
Source: Pastor Pablo S. Tello
Translation: Paul Clark