A CHURCH THAT LOVES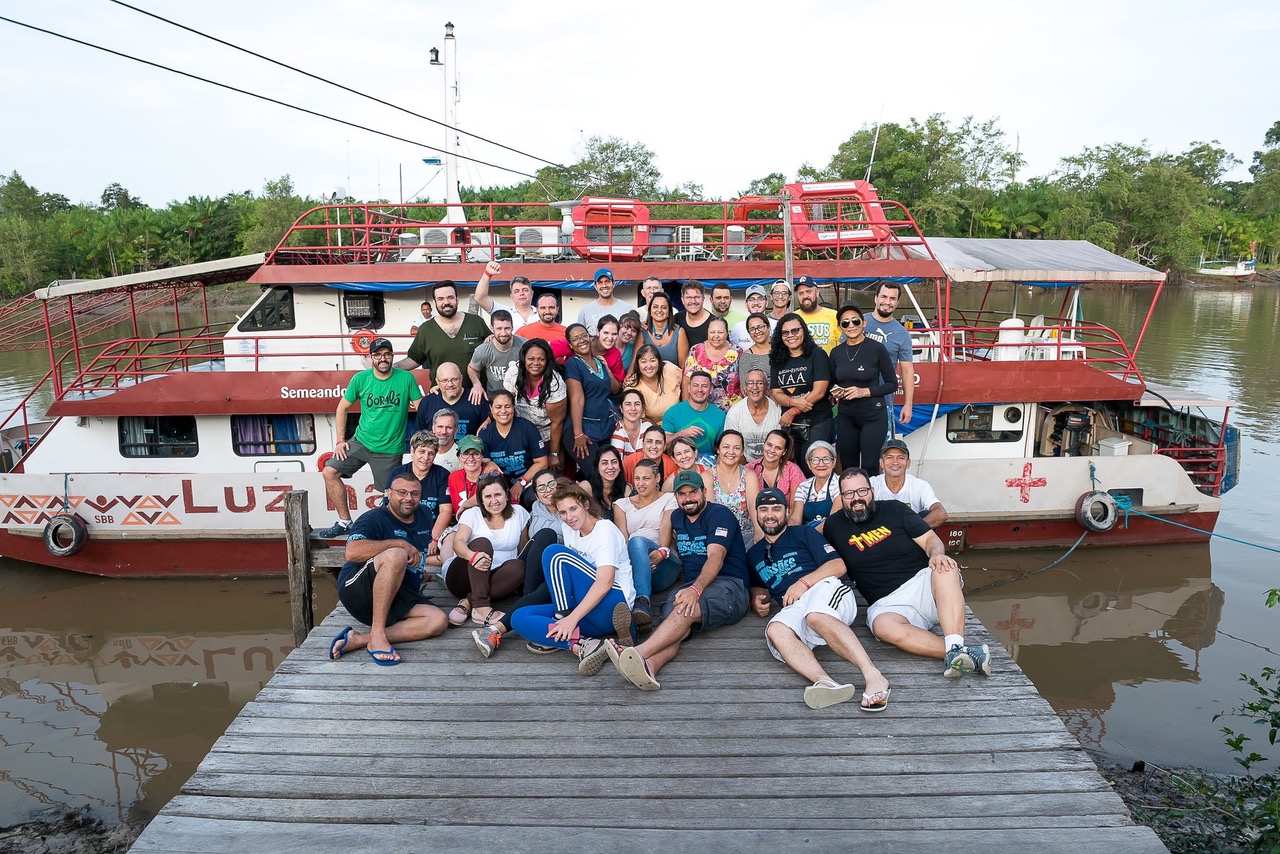 (NCSA Brasil) A group of 40 people raised up for the purpose of providing medical, dental, and spiritual help to the communities on the banks of the Caracara and Anuera rivers, both situated in Cachoeira do Arari, near the city of Belém, Brazil.
In association with the Bible Society of Brazil, who's boat, "Light to the Amazon II" and crew proved extremely important for this project, the group spent six days on the beaches of these rivers providing medical attention to people in a variety of areas, and giving personal hygiene items, towels, medicine, school supplies, toys, Bibles and literature for children, candy, and much more.
Pastors, doctors, dentists, nurses, child care providers, and hairdressers turned into missionaries to bring the love of Christ in the most practical form posible. Everyone who entered into the boat received a word, a prayer, and a hug after their most urgent needs were attended to. Many people came to know Christ, and were reconciled with the Lord after seeing this demonstration of love.
Children were ministered to with the Word while their parents were attended to by doctors and dentists. Games and snacks also served to give them a different kind of day.
During this week the group experienced how the contact, the hugs, the prayers, and the care spoke louder than words to the people. Everyone was deeply impacted to see the Love of Jesus poured out, both on those who helped and those who were helped.
The results of the work were:
261 haircuts
350 dental patients visited
Ministry and games for 310 children
970 Bibles distributed
620 packets of children's literature distributed
The church of the Nazarene Nova Europa (New Europe) was involved in the collection of the materials, in personal offerings, and in prayer, such that the participants could sense the presence of the church with them. This is Love!
It is a privilege to be a part of a church that loves, not just with words, but in action and truth. We thank the Family of Faith Church in Campinas, Brazil, and Crossroads Community Church in Nampa, Idaho, USA, that along with our church participated in this project.
Source: Denise Rodrigues Alves.
Translation: Paul Clark