A SATURDAY OF GLORY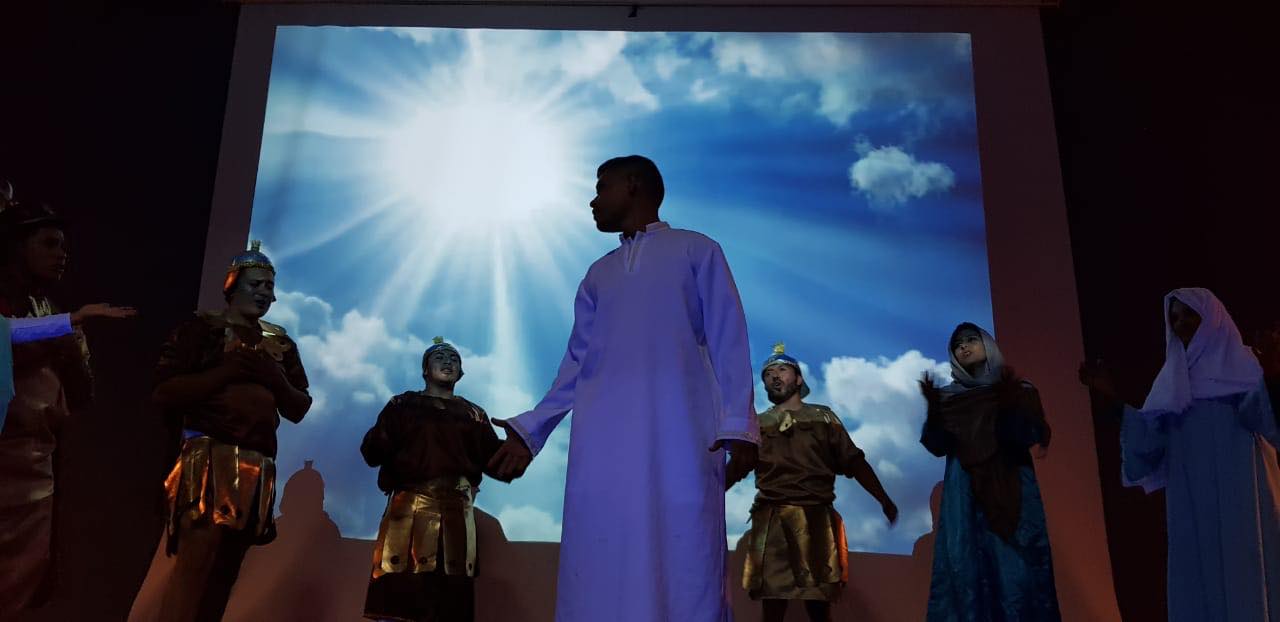 (NCSA Ecuador) To celebrate Holy Week, an evangelistic event was held in the auditorium of the FAE (Ecuadorian Air Force) in the city of Latacunga, Ecuador on Saturday, April 20. The event was made possible because of the work of the members of the church. More than 70 people were in attendance.
Three performances took place as part of the event. First, the children in the church's choreography ministry performed a worship song, using dance and rhythmic gymnastics.
Second, the youth of the church presented a choreography with black light, depicting the work of Jesus on the cross. There was also a depiction of Jesus' crucifixion and resurrection, with a play put on by the adults of the local Church of the Nazarene. A total of 40 members of the church took part in the presentation. To finish, Pastor Marcelo Frentes called the audience to repentance and to accept the saving love of God. Thirty-five people made a prayer of faith. Their names and information was taken so the church can follow-up with these new believers.
It should be noted that the serve was completely put on by members of the local church in Latacunga, a church that was organized less than a year ago. It is a living church that loves its community and loves making Christ-like disciples.
At the end of the event a snack was shared to encourage fellowship. All those present were joyful in their hearts to see a different way to celebrate Holy Week. They now see the hope there is in Jesus Christ.
Celebrating Holy Week with the community brought to their lives the grace and salvation that Jesus came to this earth to give.
Source: Pastor Marcelo Fretes / Viviana Pérez
Translation: Paul Clark