AUTHOR'S WORKSHOP IN ECUADOR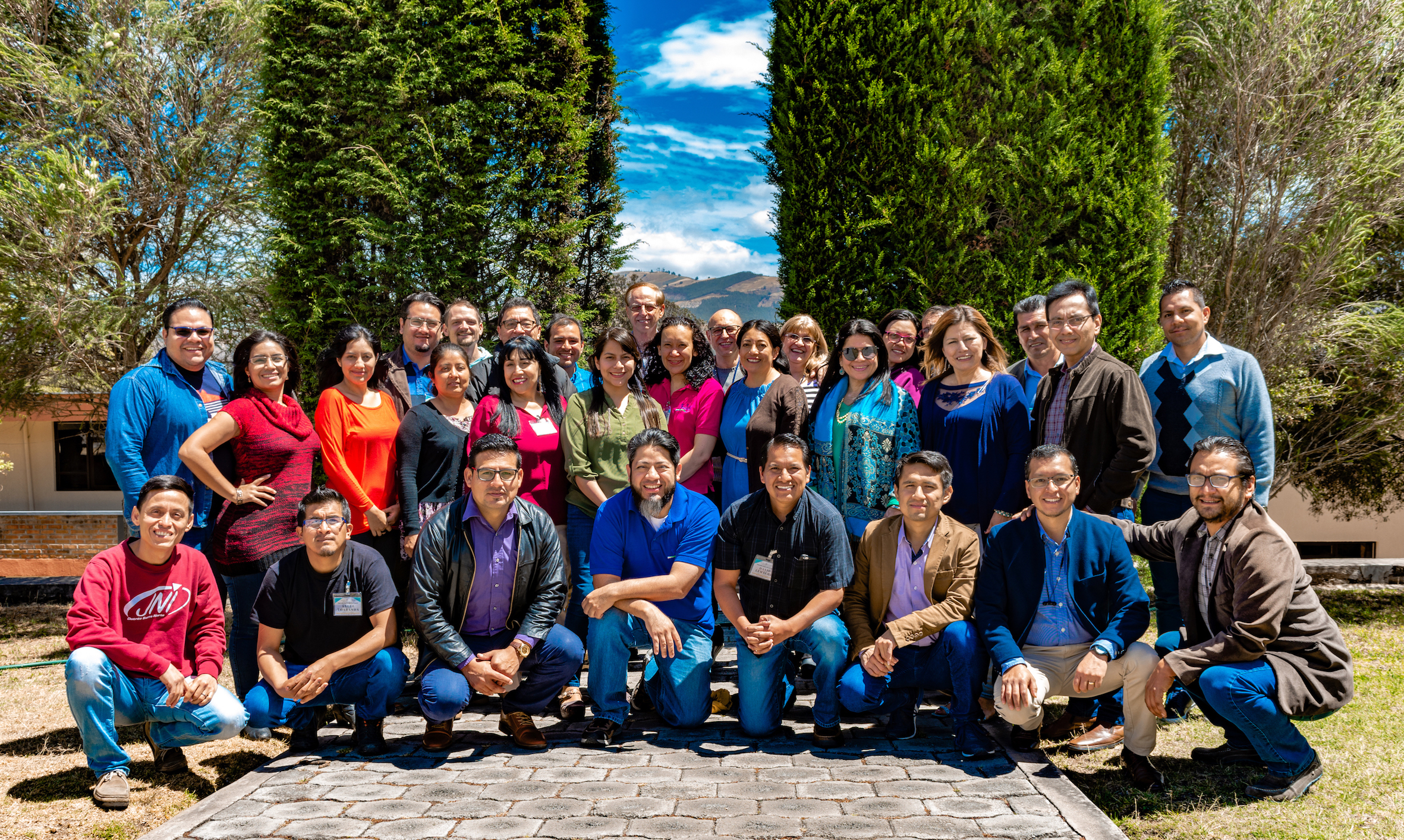 (NCSA Ecuador) The third workshop for authors was held in the South America Region by the Global Office of Literature and the South American Regional ministries of Literature and Theological Education. The workshop, held in Quito, Ecuador, was focused on training Nazarene leaders to produce articles, news stories, and reflections for publication in social media, books and Sunday School and discipleship material.
The workshop took place August 27-29, 2019 on the campus of Nazarene Theological Seminary of South America in Quito. Twenty-five pastors and leaders of the Church of the Nazarene from all around the country actively participated in the workshop.
The event was highlighted by the participation of Frank Moore, the General Editor of the Church of the Nazarene who has vast experience as a pastor and academic. He is also author of numerous books such as: The Power to be Free, Encounter, and Coffeeshop Theology. All of which have been translated to Spanish and are available from Casa Nazarena De Publicaciones in South America http://www.cnpsam.com. Other presenters included Patricia Picavea, Regional Literature Coordinator; Jorge Julca, Regional Coordinator of Theological Education, and German Picavea.
This is the first such event held in Ecuador and the third in Latin America. The workshops will be held in every country in the South American Region with the purpose of encouraging, preparing and continuing to develop writers in this part of the world.
Source: Pedro Salinas y Patricia Picavea
Translation: Paul Clark