BEFORE THE SUN RISES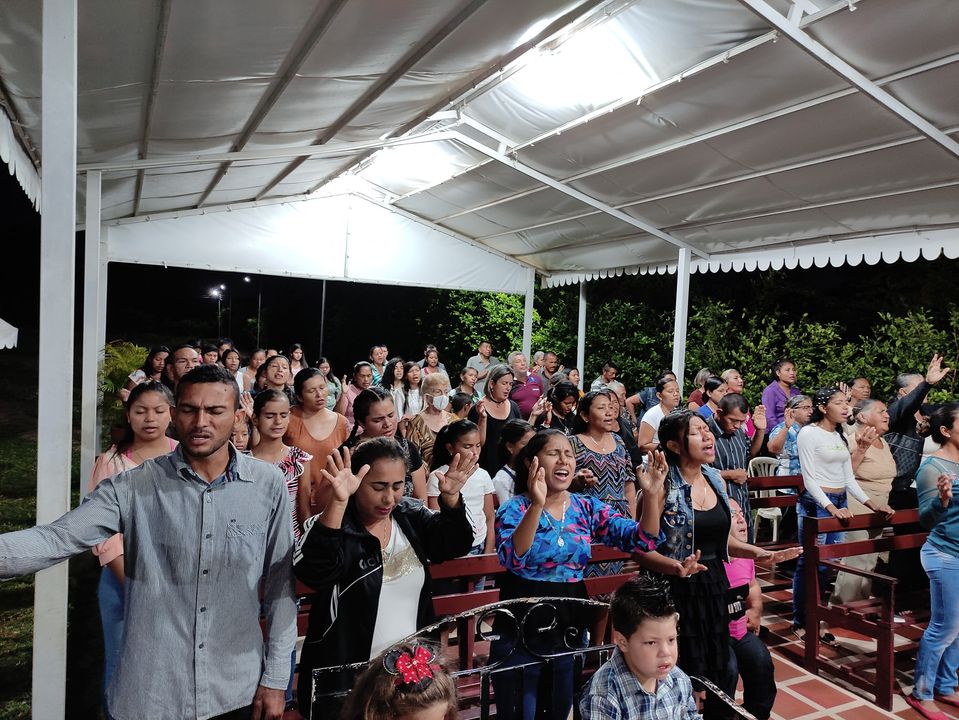 (NCSA Venezuela) Valle de Beraca Church of the Nazarene, part of the Veneuela Lago District which is located in a small town called Los Chichies; resumed their Sunday services once the local and national authorities completed their investigations and reported no positive cases for COVID-19.
Thanks to this good news, since January 2021 they are meeting every Sunday calling these services a "Celebration of Holiness." These services are on a new schedule at
6 AM despite the fact the sun has not yet risen. This new schedule allows for less contact with others on the street and gives the congregation the opportunity to continue with safety measures recommended by the authorities. This schedule change has increased attendance. Some have said: "Services at this time bring us earlier to the Lord and provoke in us deep adoration since we are giving the first part of the day to the Lord as an offering of worship and sacrifice. Moreover, it allows us to enjoy the rest of the day with family and enjoy a time of rest."
On the other hand, this new schedule has captured the attention of other churches in the zone. These churches are also adopting this same schedule for the same benefits already described.
Based on Romans 8:28, we can say, that for those that love God, everything helps us for good, and for his will to which we have been called. 
The pandemic has caused us to adopt this new schedule which has brought about many benefits in every area, awaking a new wave of believers that are experiencing a real adoration of our God at the best time of day on the Lord's day, even when the sun has not yet risen.
Source: Pastor Allan Diaz – Venezuela Evangelism
Translation: Andrea Hopster