"BRAVE WOMAN"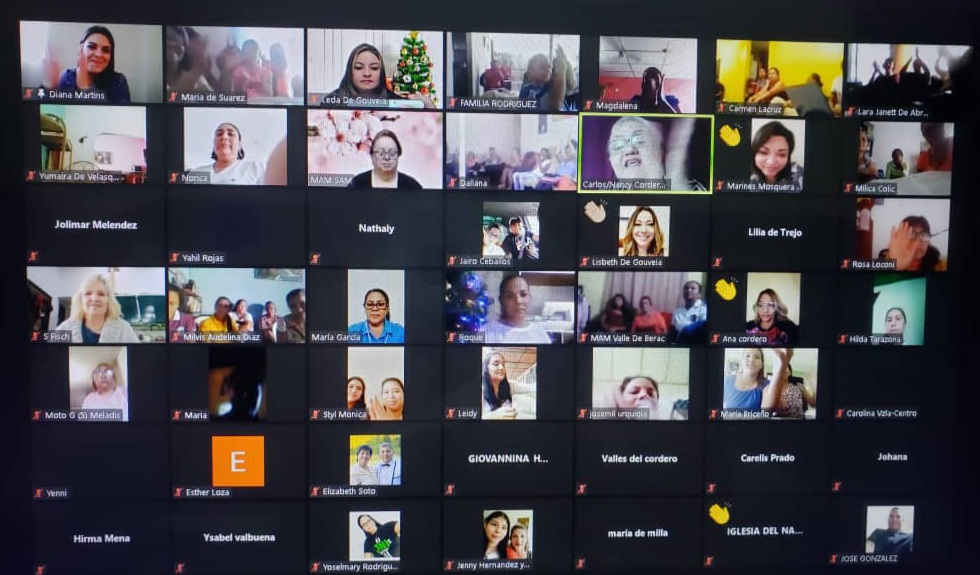 (NCSA Venezuela) The Nazarene women of Venezuela held their annual National Convention for 2020. While the convention is normally held at the "Jiraquito" campground, because of the global pandemic for COVID-19, Nancy de Cordero, the National Women's Ministry Coordinator, along with her team decided to hold the national meeting online. The response was amazing with 160 women participating. Without a doubt the Lord allowed this great victory.
Pastors Nineye de Herrera and Yaniteze Guitierrez are to be thanked, along with Waner Nunes, Regional Women's Ministry Coordinator, and Diana Silva, a Brazilian Missionary serving in Ecuador. Each of these women allowed the Holy Spirit to use them to bring a message of encouragement, strengthening and edification. Thanks is also extended to the worship team, the moderators, and all who contributed to the success of the event by any means.
Women from every district in Venezuela should be congratulated, for taking the time to join the meetings, many women opened the doors of their homes for others who did not have equipment or internet service available to them. The ministry of these women allowed many others to enjoy the event.
Source: Women's Ministry – Venezuela
Translation: Paul Clark