BUILDING FOR GOD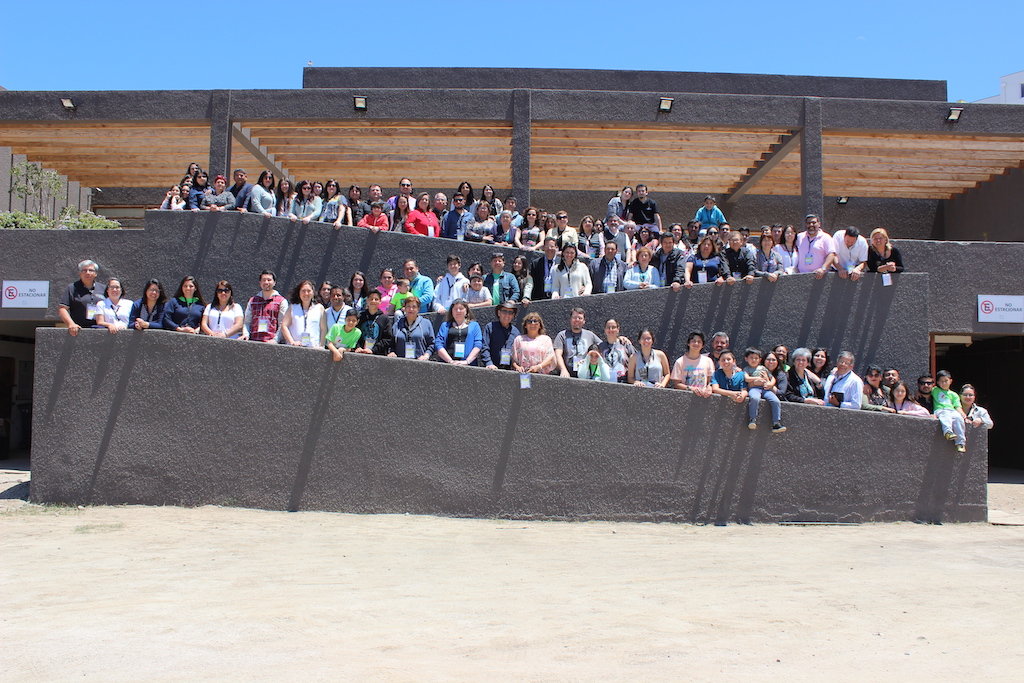 (NCSA Chile) The Church of the Nazarene in Chile held its third National Pastors, Leaders, and Children of Pastors Retreat in La Serena, a beautiful tourist city, and the capital of the Coquimbo Region in the northern part of the large country. The retreat was held November 1-3, with the theme "Building for God." Reverend Christian Sarmiento, Regional Director for South America, along with Rev. Severino Quirino, District Superintendent of the Capixaba district of Brazil were present along with Rev. Quirino's wife Karina.
The meeting was coordinated by Rev. Alessandro Polonio, the Ministries Coordinator for Chile, to be sure that this year included the challenge to run many miles and prepare the volunteer team of co-ministers and their families. God answered the prayers of the organizers with great participation from pastors with their families and leaders for the four districts in Chile. In total 120 people participated.
Along with time to enjoy the excellent city, recreation time, and fellowship among the participants, a Ministry Fair was organized and invited presentations from SDMI, NMI, NYI, Women´s Ministry, Compassionate Ministries and Disaster Relief, and the Ministry "The Face of Love" from the Church of the Nazarene in Valparaiso. Many resources and materials were shared with churches to encourage the development of each ministry on the district and local level.
The children of pastors and leaders had a parallel retreat, specifically designed for them. Reverend Cristiane Polonio, Rev. Severino, Thais Ribeiro, Lais Cruz, Barbra Varas, Nayama Silva, Brian Mattos and Debora Acuña ministered to the children. They showed great enthusiasm and skill in the choreography they had prepared and they taught the importance of building up our lives first in order to be able to build up others.
Without a doubt the preaching of the Word of God and the ministry that God did in the hearts of the pastors, spouses, and leaders was the most relevant aspect of the retreat. It was a time of the Lord renewing strength and vision by the work of the Holy Spirit. God provided new insight to the personal life of a minister and that God gives the possibility of a fruitful life based in the power of God, that goes beyond our own limitations, and extending further the Kingdom of God.
The supernatural experience of God´s presence allowed the participants to leave behind a rational faith in order to walk in supernatural ministry. God brought extraordinary change in the lives of the participants so they could see a difference in the lives of other people.
A call to Chilean pastors and leaders to not give up in ministry because of their own limitations, because nothing can limit the power of God.
Source: Nazarene Communications Chile
Translation: Paul Clark