CHILDREN'S QUIZZING BEGINS IN THE NORTH MOUNTAIN DISTRICT OF ECUADOR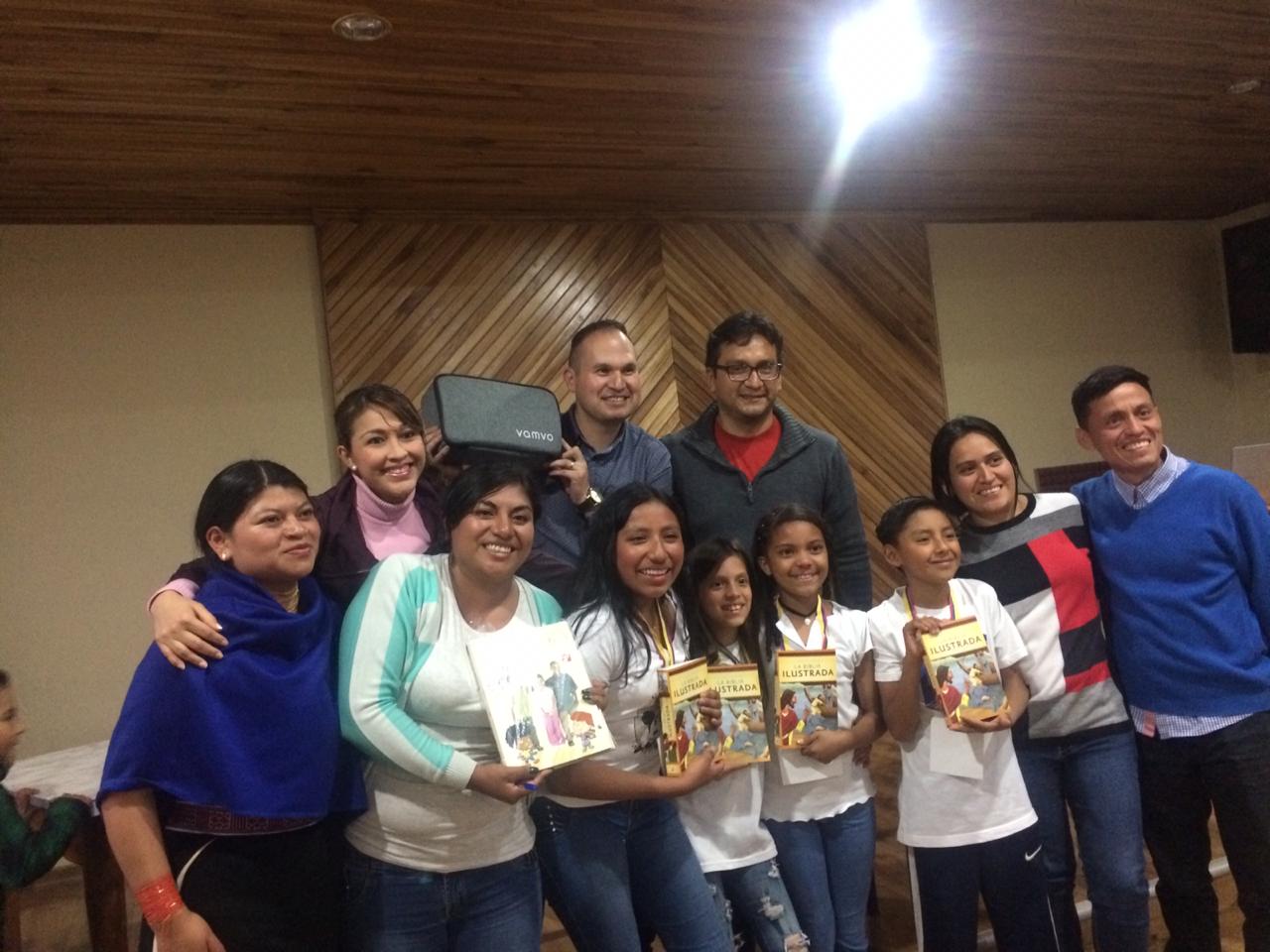 (NCSA Ecuador) The first Children's Bible Quizzing competition in the North Mountain District of Ecuador was has held on Sunday, December 1, 2019. It was organized by the district council and lead by the president of the council, Ceasar Barco.
The event gave the opportunity for children between 9 and 13 years of age to compete from 15 different churches. The competition was organized by zone, and champions from each of the three zones faced each other in the championship round. Representing the North Quito Zone was the Grace of God Church, from the South Quito Zone the God is Love Church, and from the Imbabura Zone the Quichinche Church of the Nazarene.
We are grateful to God for the churches who participated and we thank the members of local churches who donated for prizes for first, second, and third place. Prizes were given to all of the churches present.
The Bible quizzing champion in Ecuador for the year 2019, studying the book of Exodus is the Grace of God Church of the Nazarene, and the highest scoring individual was Mabar Gualsa from the God is Love Church of the Nazarene.
Source: Gabriela Peñafiel
Translation: Paul Clark