CROSS-CULTURAL MISSIONARY EXPERIENCE FOR YOUTH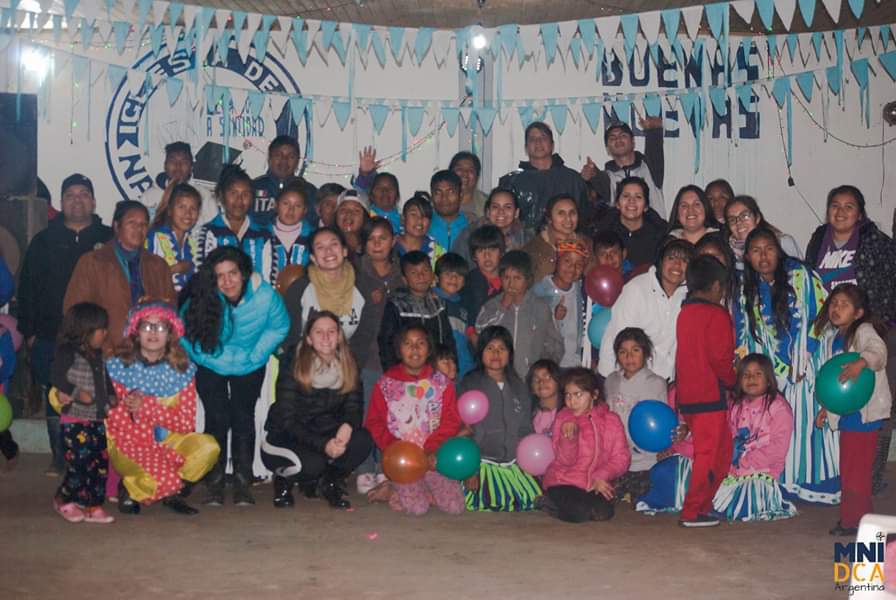 (NCSA Argentina) Sixteen youth from the Central Argentine District participated in a cross-cultural missions trip called Maximum Mission Naineck 2019. The group traveled to the community of Qom, located on Lake Naineck, 750 miles from Buenos Aires in Argentina. Several youth from the surrounding area also participated in the trip.
It was a cross-cultural experience, in which the participants lived through culture shock, experiencing a new language, food, dance, customs, and how to serve the Lord through a different context where the Church of the Nazarene has been developing for more than 80 years.
The trip was planed by the NMI of the Central District along with Carlos Radi, the Holistic Ministries Coordinator for the country. Leo Barreto, a sponsored missionary, also helped plan the event along with Juan Medina, the pastoral coordinator of the POA District, and the pastors of all the churches in the Naineck region.
"Thank you to all of the brothers and sisters and Pastors of the Central District who supported and were in contact with us and our Superintendent Marcel Correa, and to the district NMI team that worked hard to make this possible. This program was, for us, more than a service, it was a cross-cultural training that our youth who are called to missions need to develop their gifts that God has called them to use for the Kingdom. We are very happy for this, and we want to see this continue in other cross-cultural contexts where the message of Christ is the same, but with different languages and ways of living holy lives in each contest. This experience was unique because each person had their own local church." (Pracila Soria, NMI President DCA)
Let us pray for these young people. God is calling them and is providing for them. We want to provide experience like this so they can be faithful to God's call.
Source: Central Argentine District NMI
Translation: Paul Clark