DEDICATING A NEW STANCTUARY IN THE CAMPO GRANDE CHURCH OF THE NAZARENE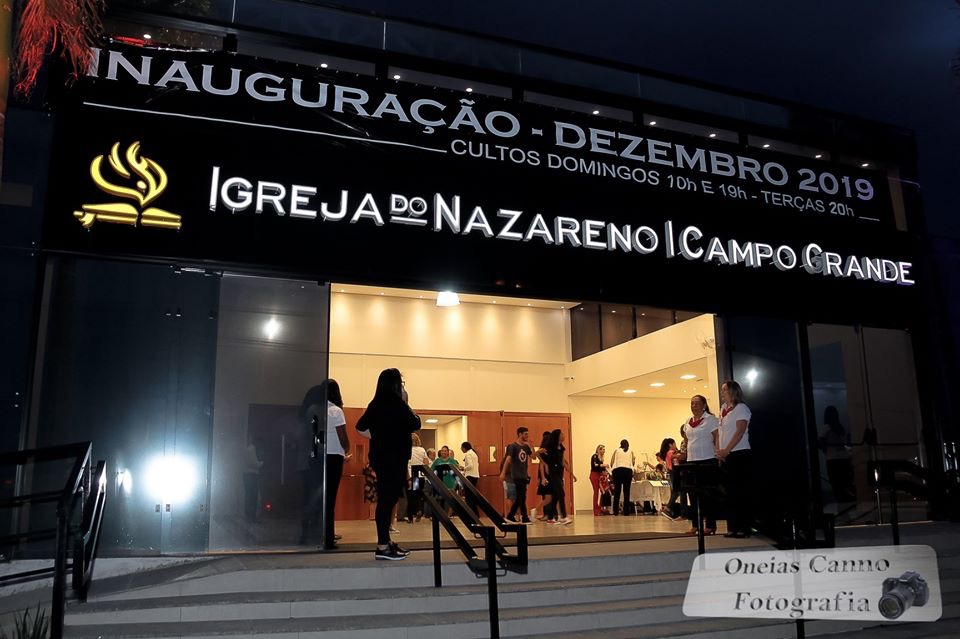 (NCSA Brazil) After 19 years in the Campo Grande area in the city of Campinas, Sao Paulo, the Campo Grande Church of the Nazarene dedicated a new sanctuary with a capacity of 1,200 people.
The dedication was held on December 15, 2019 and was attended by the Mayor of the city, Jonas Donizete. Reverend Aguiar Valvassoura shared a message from scripture, and District Superintendent, Fernando Cesar de Oliveira, performed the dedication.
The congregation currently has 900 members and has been impacting the community with the love of Jesus for 19 years.
Source: Pastor Alexandre Cruz
Translation: Paul Clark