DISTRICT ASSEMBLY AND CONVENTIONS IN NORTH CENTRAL COLOMBIA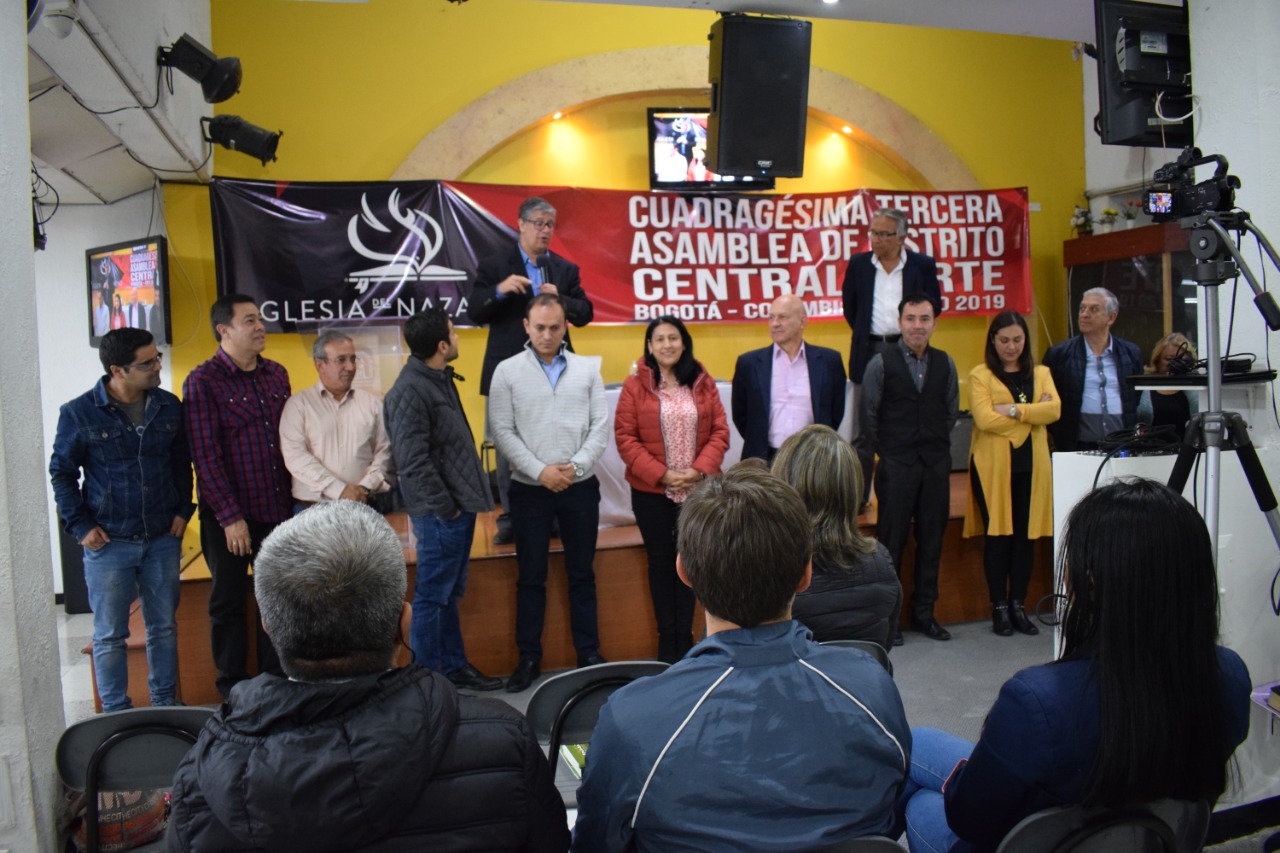 (NCSA Colombia) March 2nd was marked by the meeting of the forty third Assembly of the North Central District of Colombia in Bogota. South America Regional Director, Dr. Christian Sarmiento presided.It was a time of inspiration and the beginning of new challenges for the district. We give thanks thanks for the life of Rev. Cesar Avellaneda, for his effort and dedication in the service of the district. He finished his time of service as District Superintendent and we welcome Rev. Juan Soto who was named as the new District Superintendent.
The district conventions for NYI, SDMI, and NMI were also held with great enthusiasm. Every church on the district participated in each of the conventions, with special speakers Rev. William Calderon, National NMI coordinator; Rev. Yenitze Gutierrez, National SDMI coordinator; and Re. Luis Meza, National Wholistic Ministries Coordinator.
We give thanks to God for the leadership of the district and the district ministry coordinators: Rev. Fredy Tirado, NMI, Pastor Carolina Mahecha, SDMI, and Yeison Galindo, NYI, and we pray for the new superintendent, that God will give him the wisdom and the Holy Spirit will guide him in this new challenge in ministry.
Source: Colombia Nazarene Communications
Translation: Paul Clark