NATIONAL NMI BRAZIL MEETING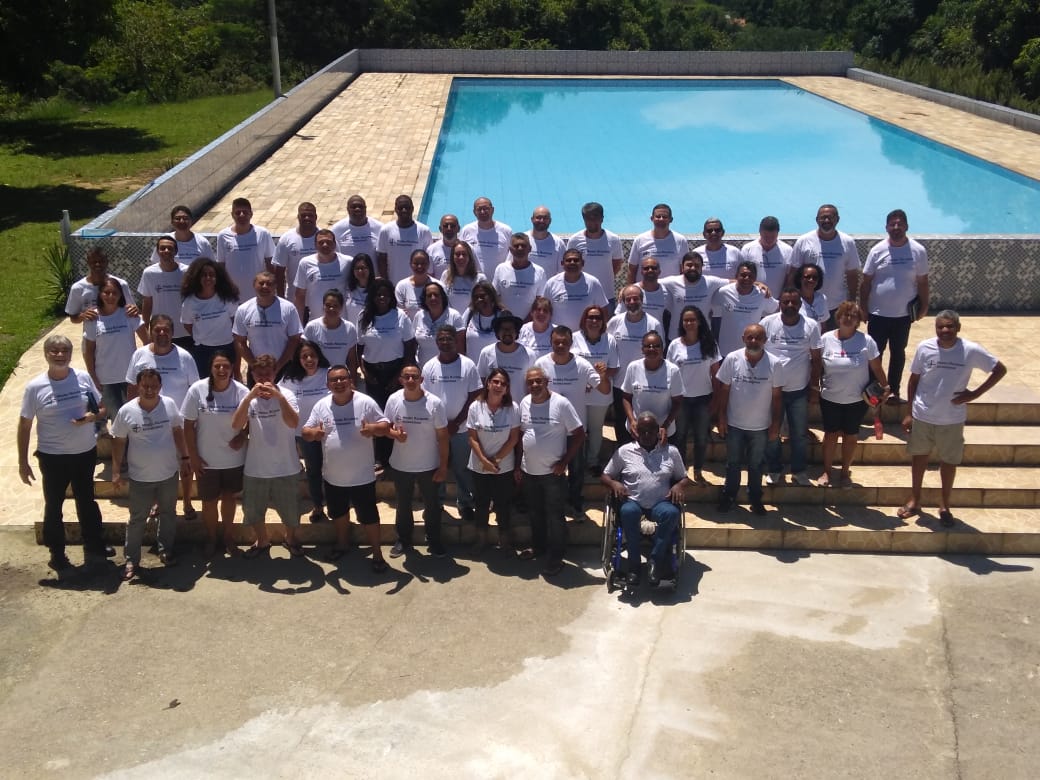 (NCSA Brazil) From February 22 to 24, 2019, the Second National NMI Brazil Meeting was held at the Nazarene Camp located in Tinguá, Rio de Janeiro. In all, 58 leaders from all regions of Brazil were present, representing 19 of the 20 districts in the country. Other national ministries coordinators, such as those from Evangelism and World Missions, were also present.
At the meeting, celebratory services, informative talks and strategic meetings were held. Important decisions were made for the advancement of the national NMI ministry, seeking to strengthen the mobilization and guidance related to missionary sending.
Rev. Antônio Carlos, NMI national coordinator gave his testimony on the meeting: "To God all honor, glory and power. What to say when the expected becomes so small in front of what we are living. NMI Brazil is connected with the purposes imposed on it. We are aligned in unity. Our national meeting of NMI district leaders was spectacular. It comes down to one certainty: God is doing something new in our midst. We are a beautiful team, a beautiful team spread out all over Brazil. Therefore I repeat: to God all honor, glory and power. Hallelujah!"
 These days were marked by the presence of God where unity and commitment in missionary sending was sealed. The director of the subregion Brazil was also present, Rev. Manuel Lima, who said that "by participating in this meeting of leaders today we can already dream of a tomorrow of great involvement of Brazilians in the mission field."
 The Church of the Nazarene in Brazil has undergone a new process of missionary awakening, with greater maturatity and engagement. We hope with great expectations of what God will do through our Brazilian Nazarene brothers!
Source: NMI Brazil
Translation: Scott Brubaker