EVANGELISM AND JESUS FILM IN VENEZUELA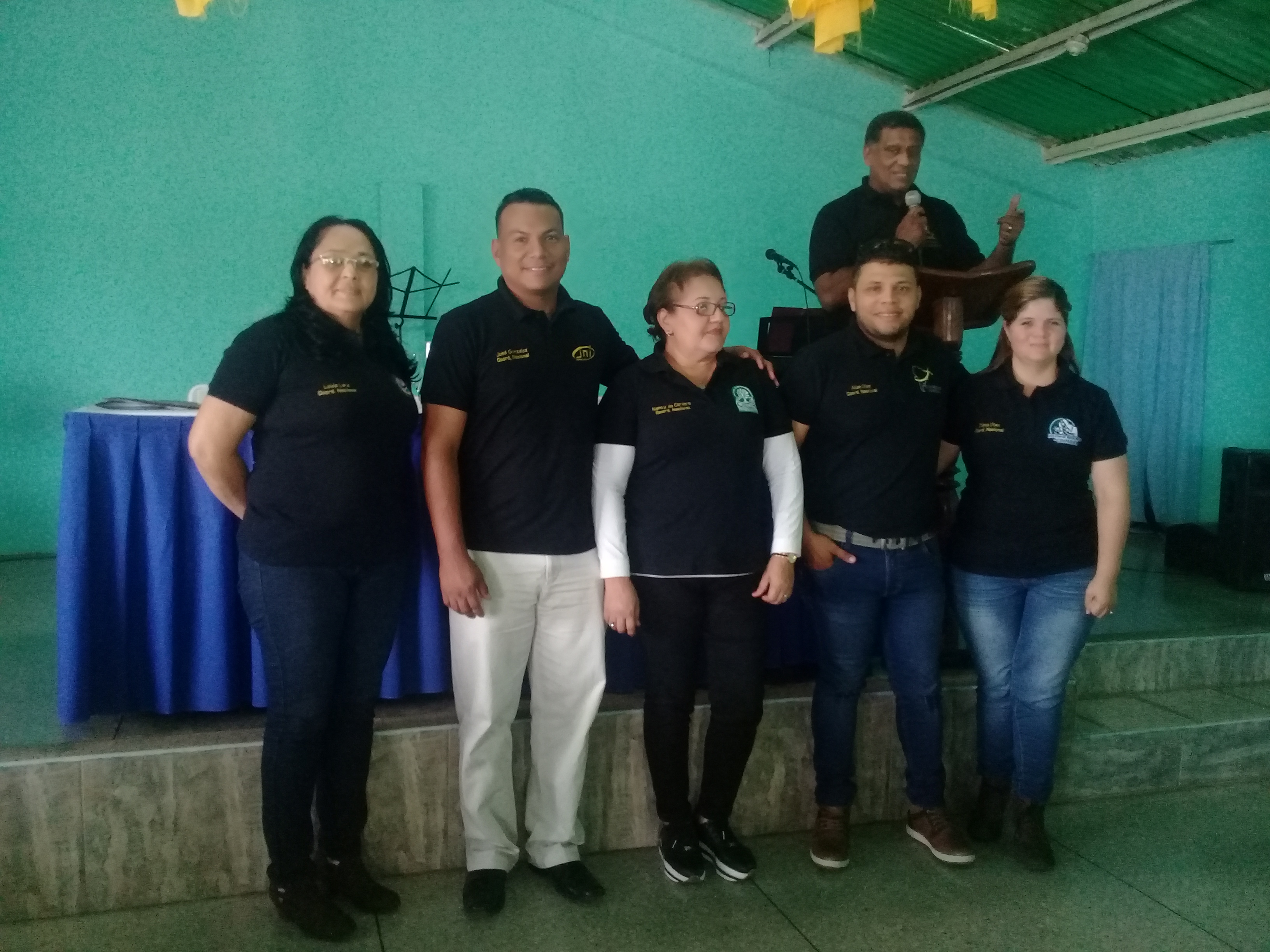 (NCSA Venezuela) Evangelism and planting of new churches continues to be an important part of the strategy of the Church of the Nazarene in Venezuela. During the first weeks of March 2019, the five districts in the country celebrated their conventions and assemblies. These celebrations around the country provided an excellent opportunity to promote and motivate the work of every ministry being developed in the local church
These events were especially important for Evangelism Ministry and Jesus Film, lead by Pastor Allan Diaz, the national coordinator. Pastor Diaz took the opportunity to demonstrate the tools offered by the ministry and at the same time to inform and encourage district leaders and local churches to be part of the work of evangelism, and to emphasize especially church planting.
Among the tools presented were: Projection equipment for the Jesus Film with a series of short videos and films (The Jesus Film, Magdalen, The Jesus Film for Children, Hope, Ribka, etc.) to project in open air, and in homes. The Evangecube, Evangeball, along with evangelistic hats and bracelets, with are very useful for street evangelism. District coordinators received "The Discipleship Kit" for new churches which includes a tablet with all of the Jesus Film resources, an audio Bible, a projector and speaker, an evangelistic scarf, and several books including Introduction to Membership in the Church of the Nazarene, Tobias, and others.
Because of the great need to plant new churches, Rev. Diaz encouraged pastors and leaders to take "Church Planting Essentials Training," which will be provided on each district in 2019. The hope is to add to the number of church planters and at the same time support the growth of the Church of the Nazarene in Venezuela.
Source: Allan Díaz
Translation: Paul Clark