HAPPY BOX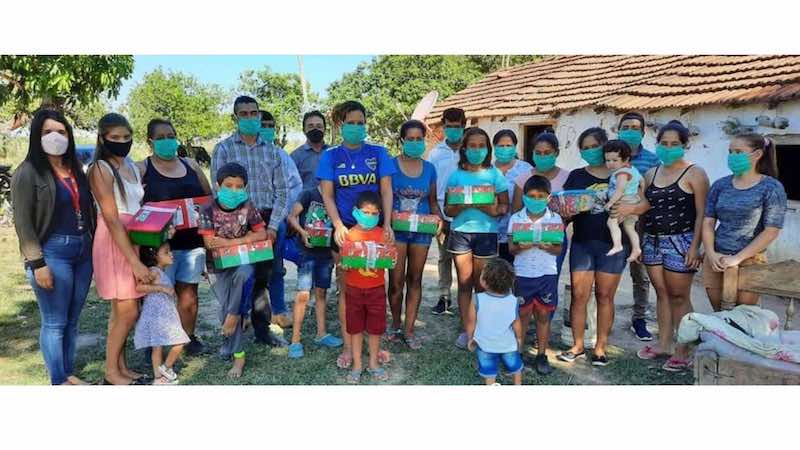 (NCSA Paraguay) 190 kids were reached in the cities of San Ignacio Misiones, Barrio San Pedro and the areas of San Pablo, San Javier, San Antonio and the neighboring city of Santa Rosa.
The San Ignacio Misiones Church of the Nazarene in Paraguay have created a local team to carry out evangelism activities directed towards children and youth. This program is called "Happy Box."
The activity includes gathering the children and youth in a local church to share a message focused specifically on these age groups and passing out "Happy Box" to each kid. These "Happy Box" are boxes filled with gifts including toys, school supplies, and educational materials useful for the kids.
The message shared was from Luke 18:16 "But Jesus called the children to him and said, "Let the little children come to me, and do not hinder them, for the kingdom of God belongs to such as these."
The real fruit of these activities is in the launching of connection and discipleship groups in three different locations (Santa Rosa, San Antonio y San Pablo.) These groups meet in different houses where families come to listen to the gospel. Thanks to this program the San Javier Church has rehabilitated their Sunday school programs for children and youth.
Source: Nazarene Communications – Paraguay