IN HIS POWER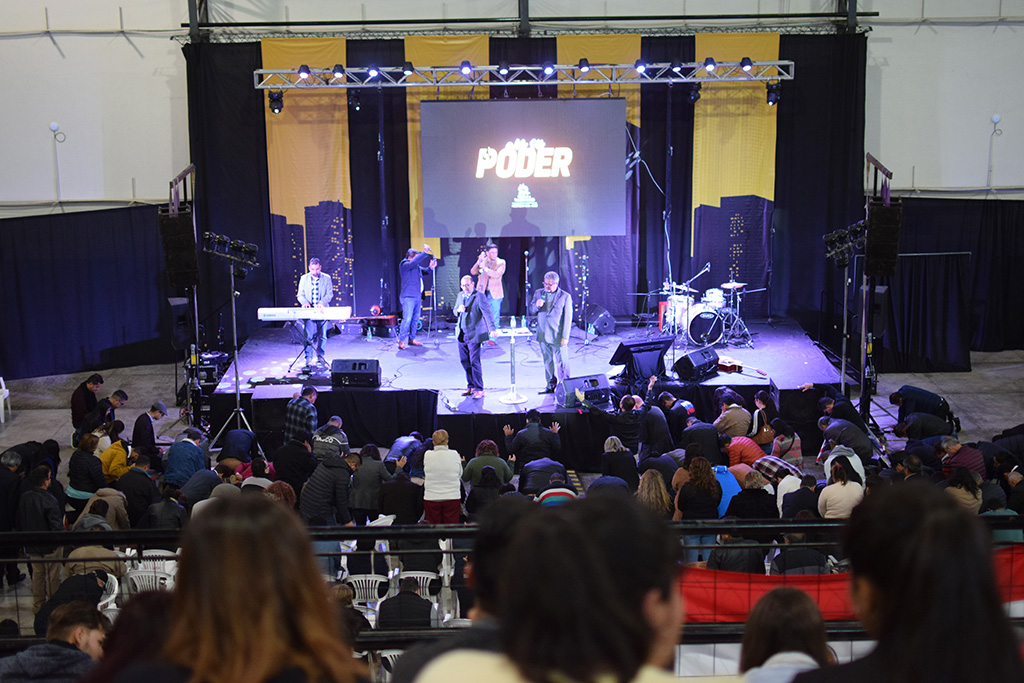 (NCSA) The South America Regional Conference "In His Power" was held in order to celebrate the great things that God is accomplishing in the ten countries of the South America Region, to recognize that it is the Holy Spirit that pushes us to fulfill our mission of "Making Christ-like disciples in the nations," and in order to train, motivate, and challenge Nazarenes to do greater things in the Power we find in Him.
More than 500 Nazarenes from the 10 countries of the South America Region joined together in Pilar, Argentina from the 16th to the 18th of October for a special time that included conferences, workshops, seminars, worship services, a ministry fair, and more with leaders from the region along with guests from different parts of the world.
Present at the conference were General Superintendent, Dr. Gustavo Crocker; Dr. Verne Ward, Global Missions Director; Dr. Christian Sarmiento, Regional Director, along with the global directors of the NYI, NMI, and SDMI, David González, Lola Brickey, and Scott Rainey respectively.
Each day, those in attendance were able to enjoy a devotional time in the morning, followed by seminars with topics specifically for District Superintendents, Pastors and Leaders and Laypeople. There were also workshops for each ministry in the afternoon. Several times throughout the day, the stands for each ministry were opened and participants were able to see the different ministries on the region and learn a little more about them. In the evenings worship services were held that were both a blessing and challenging for everyone present. Dr. Gustavo Crocker was responsible for sharing the word of God.
Jesus live a life that was devoted completely to the Father, filled with the Holy Spirit and was a servant to all, giving us the example that we should follow. All Nazarenes should live our life In His Power.
Source: Church of the Nazarene, South America
Translation: Chad S. Dickerson