IWIN VENEZUELA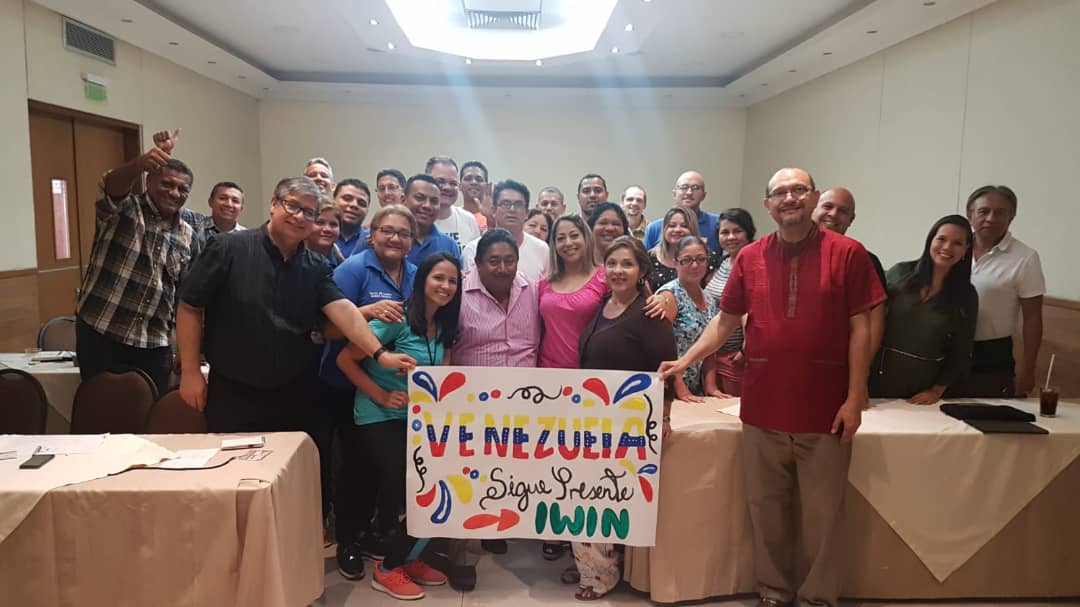 (NCSA Venezuela) The first Wesleyan Institute of Nazarene Identity (iWIN) training for Venezuelan leaders was held in the city of Cucuta, Colombia the 16th through the 18th of November this year. The training was held for a group of 32 Church of the Nazarene leaders from Venezuela, District Superintendents, National Ministries Coordinators, Pastors, active leaders in a variety of ministries, and the Overall Coordinator of Ministries (CIM) among others were present. All five districts in Venezuela were represented at the event.
Field Strategy Coordinator, David Gonzalez was present along with Regional Director, Christian Sarmiento, and General Superintendent Gustavo Crocker. The participation of General Secretary of the Church, Gary Hartke, was a special blessing, and the support of Colombian CIM, Luis Meza made the event possible.
During the training, every leader was inspired and challenged to work  to win and mentor the next generation, based on the helpful model of the Lord Jesus' leadership.
Source: Nazarene Communications Venezuela.
Translation: Paul Clark.