MAXIMUM MISSION BRINGS TOGETHER 26 VOLUNTEERS FROM 4 COUNTRIES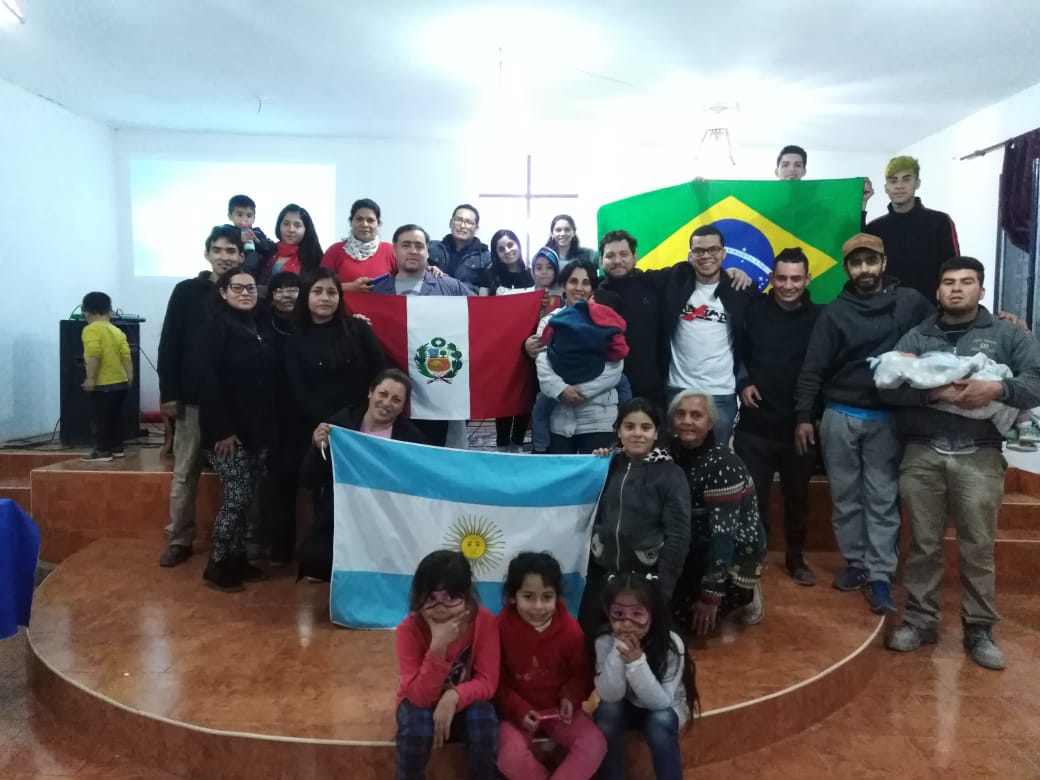 (NCSA Argentina) 26 volunteers from 3 Churches of the Nazarene and 3 other denominations, representing 4 countries (Argentina, Brazil, Peru and Bolivia), participated in a Maximum Mission service project on July 13 in the San Roque neighborhood, located in the capital of the province of Córdoba, Argentina.
The project gave participants the opportunity to serve in a neighborhood considered unsafe and full of infrastructure needs, but where, for more than 30 years the Church of the Nazarene has been present, changing this reality with the Gospel of Christ and practical actions in several areas.
The group was divided into several groups and painted the entire sanctuary, changed its facade, cleaned the neighborhood, organized a Bible school for children, prayed for the people of the community, and held a worship service at the end of the event.
Some of the participants shared:
"It was amazing to see that the neighbors joined us to clean up the neighborhood, seeing our example, each brought a broom and joined our group" – Andrea Quispe NMI President, Church of the Nazarene God is Love – San Roque.
"We are a powerful church in Christ, the church showed its strength and in unity provoked positive changes not only in our sanctuary but also in the heart of every neighbor" – Germán David Guzmán, Pastor Church of the Nazarene God is Love – San Roque
"It was lovely to see that not only did the Church of the Nazarene participate in this project, but other neighborhood churches joined us in serving the community. Seeing and listening to the neighbors thanking us for our work was rewarding. Even after the end of the event, we continue to receive several testimonies of miracles resulting from the Maximum Mission "- Edivaldo Júnior, leader of Maximum Mission – Argentine Mediterranean District.
Source: Edivaldo Júnior – Communications Argentine Mediterranean District
Translation: Paul Clark