MISSION IN "LOS CAMINOS DE JESÚS"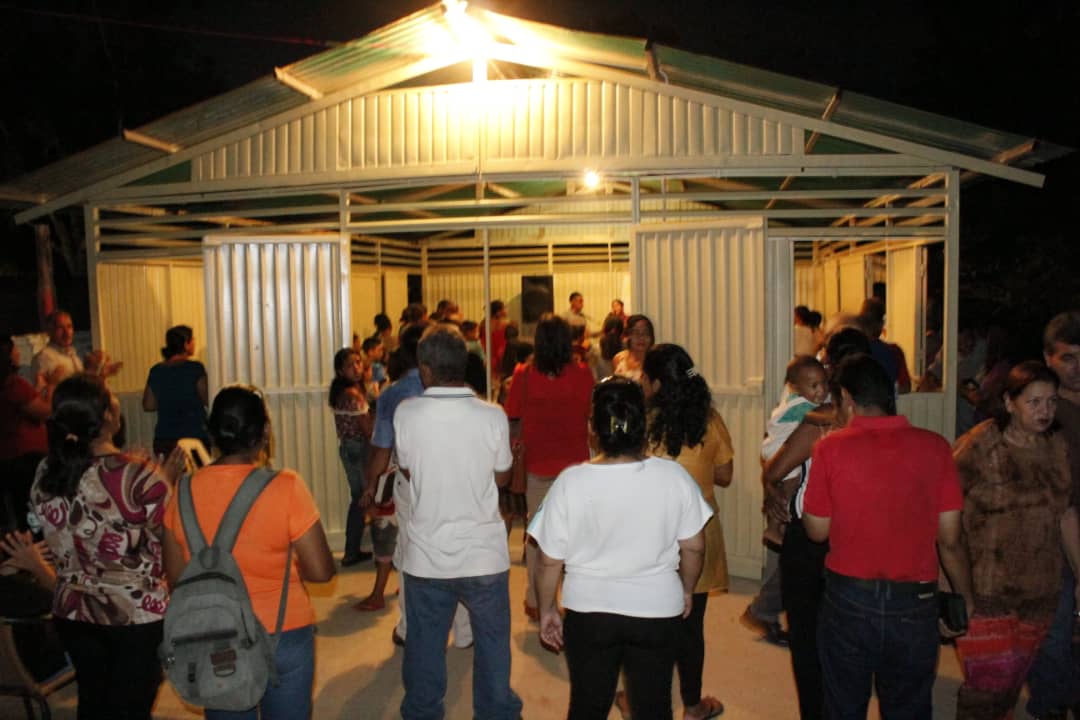 (NCSA Venezuela) The El Caujaro Church of the Nazarene is located on the Lake District in Venezuela, in the city of San Francisco in Zulia State. As part of the regional initiative, "Living the Great Commission," a group made of men, women, and teens who were trained in Evangelism through the Disciples in Ministry (DEM) program, and completed a project called "Footprints." The project was located in the "Caminos de Jesús" (Ways of Jesus) neighborhood of San Francisco.
The project began with children, bringing spiritual and physical nutrition to the children and their families. In spite of problems and challenges, and the lapsing of the time frame set for the project, the group along with several more who joined the project decided to continue with the work in this neighborhood. Thanks to the support of these members, the mother church, and the international support, land was acquired where a temporary chapel was installed to begin the mission of the Church of the Nazarene in Caminos de Jesús.
In the opening service, held on October 26, 2018, approximately 70 children and 30 adults were present. Everyone gave thanks to God for the work that had been done in the area, and many of them committed to continue in the way of the Lord. Among those present was Samuel, a 5-year-old boy, who stated that he will be the future pastor of the Church of the Nazarene in his community.
We are convinced that very soon the Church of the Nazarene in Caminos de Jesús will be organized. We believe this is one of the ways we are Living the Great Commission.
Source: Carlos Cordero
Translation: Paul Clark