NAZAKIDS CONFERENCE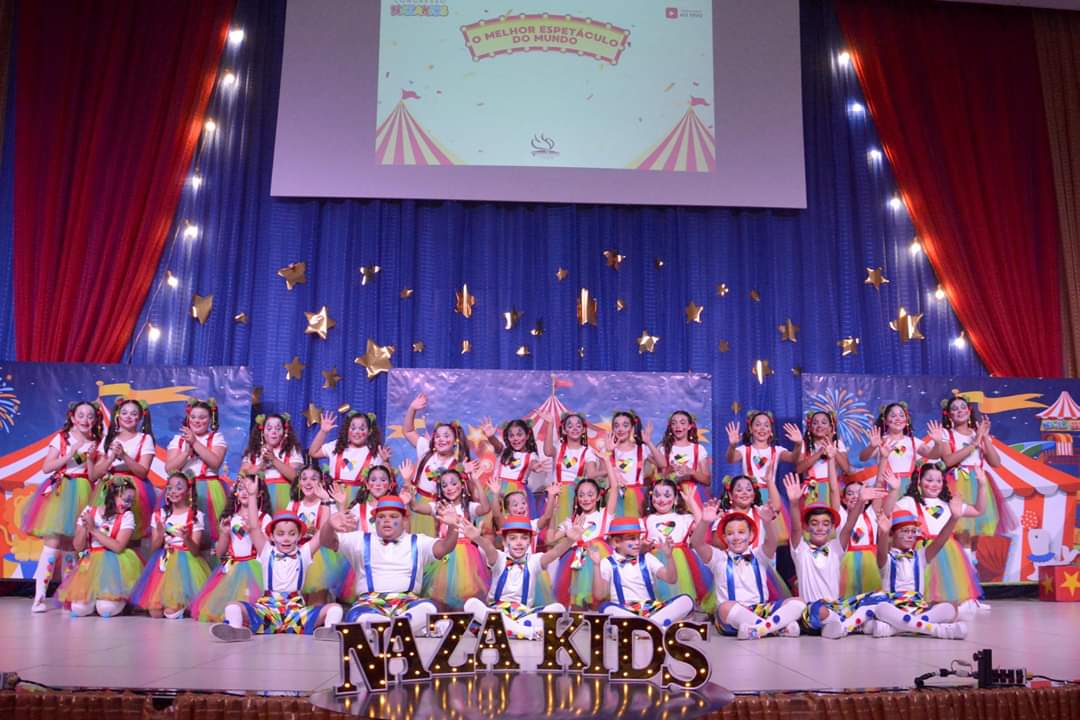 (NCSA Brazil) On October 4 and 5 in the City of Mossoró/RN, Brazil the NAZAKIDS Conference was held for children and teens from 4 to 13 years old.
There were 400 participants blessed by the theme "THE GREATEST SHOW ON EARTH," based on the passage in Revelation 1:18 "I am the Living One; I was dead, and now look, I am alive for ever and ever!" It was a wonderful time in the presence of the Lord!
The conference has an evangelistic purpose. For the glory of God and the happiness of our team, many children turned their lives over to Jesus! They were remarkable moments! Children from Nazart's Kids, a children's and teens' dance ministry, were in charge of the time of ministry along with the Master praise team which was led by pastors Cláudio and Karllas. The word of God was presented by Pastor Andressa Montenegro from the Mossoró Church of the Nazarene in addition to Pastor Rafael Migowisk from the Capital Baptist Church; both of whom blessed all in attendance with their happiness.
Source: Andressa Montenegro
Translation: Chad S. Dickerson