NAZARENE LEADERS DISCOVER THEIR STRENGTHS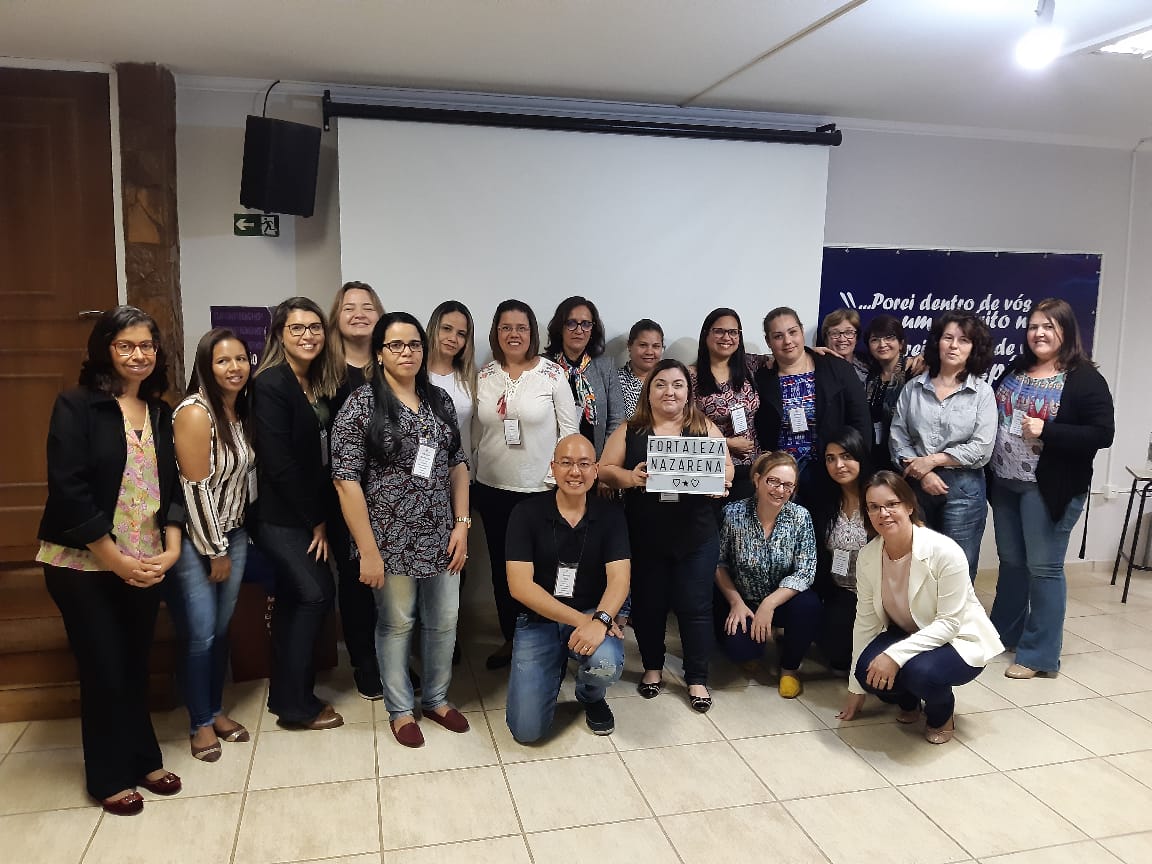 (NCSA Brazil) A training in Discovering your Strengths was held on the Campinas District of Brazil on August 24, 2019, with 47 Nazarene leaders participating.
Calebe Luo, National Coordinator of Nazarene Strengths, facilitated the training, which offered a variety of activities for leaders to learn more about and develop their natural talents. The participants had previously taken the Clifton Strengths Finder quick which reveals the top 5 strengths of an individual (strengths are naturally reoccurring patterns of thought, feeling, or behavior that can be applied productively to a person's work).
From the results of the Strengths Finder inventory, the training allowed the participants to reflect on excellence in their work and ministry. Several individual and team exercises were used to increase the participants knowledge and use of their God-given talents.
The partnerships and teams built on Strengths value the contribution of each member and build interdependent and trusting relationships. As leaders, our work is to value differences and use the best gifts and talents of each member of our teams. Doing so allows the body of Christ to grow and mature, that is how Christlike disciples are made in the nations.
Ephesians 4:16 "From whom the whole body, being fitted and held together by what every joint supplies, according to the proper working of each individual part, causes the growth of the body for the building up of itself in love."
Source: Calebe Luo
Translation: Paul Clark