NEW SUPERINTENDENT FOR THE PERU CENTRAL DISTRICT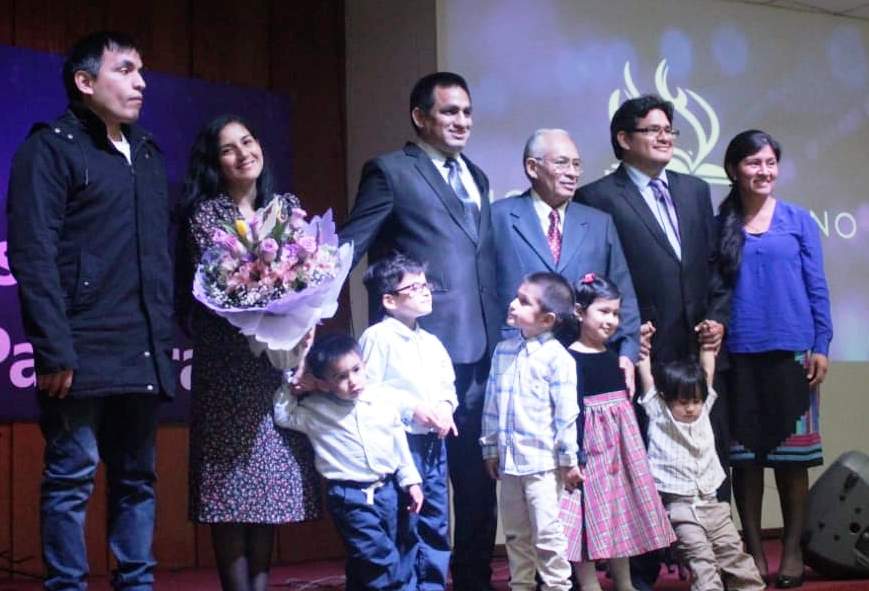 (NCSA Peru) The 3rd of October 2018, in a simple yet significant service, at the Pueblo Libre Church of the Nazarene, Reverend José E. David Balcázar Medina was installed as superintendent for the Peru Central District, headquartered in Lima. Reverend Segundo Rimarachín, Field Strategy Coordinator presided over the ceremony, standing in for the General Superintendent in jurisdiction, Dr. David A. Busic.
Reverend Balcázar was appointed until the 2021 District Assembly by Dr. Busic, according to the Manual of the church, in cooperation with Dr. Christian Sarmiento, Regional Director.
The ceremony was attended by family members of Pastor Balcázar, pastors and members of the church in Lima, who were happy to have a new superintendent after the sudden passing of the former superintendent, Rev. Josué Fenco Flores, a month earlier.
Reverend Alberto Zamora was given the honor of giving the prayer of blessing for Pastor Balcázar. Pastor Zamora is the longest serving pastor in Peru, and is well respected and appreciated for his years of service.
Pastor Balcázar expressed his gratitude to God and the authorities of the church for giving him the honor of serving the Lord in this capacity. He asked the people of God for their prayers.
Source: Nazarene Communications Peru
Translation: Paul Clark