NMI AND GLOBAL MISSIONS TRAINING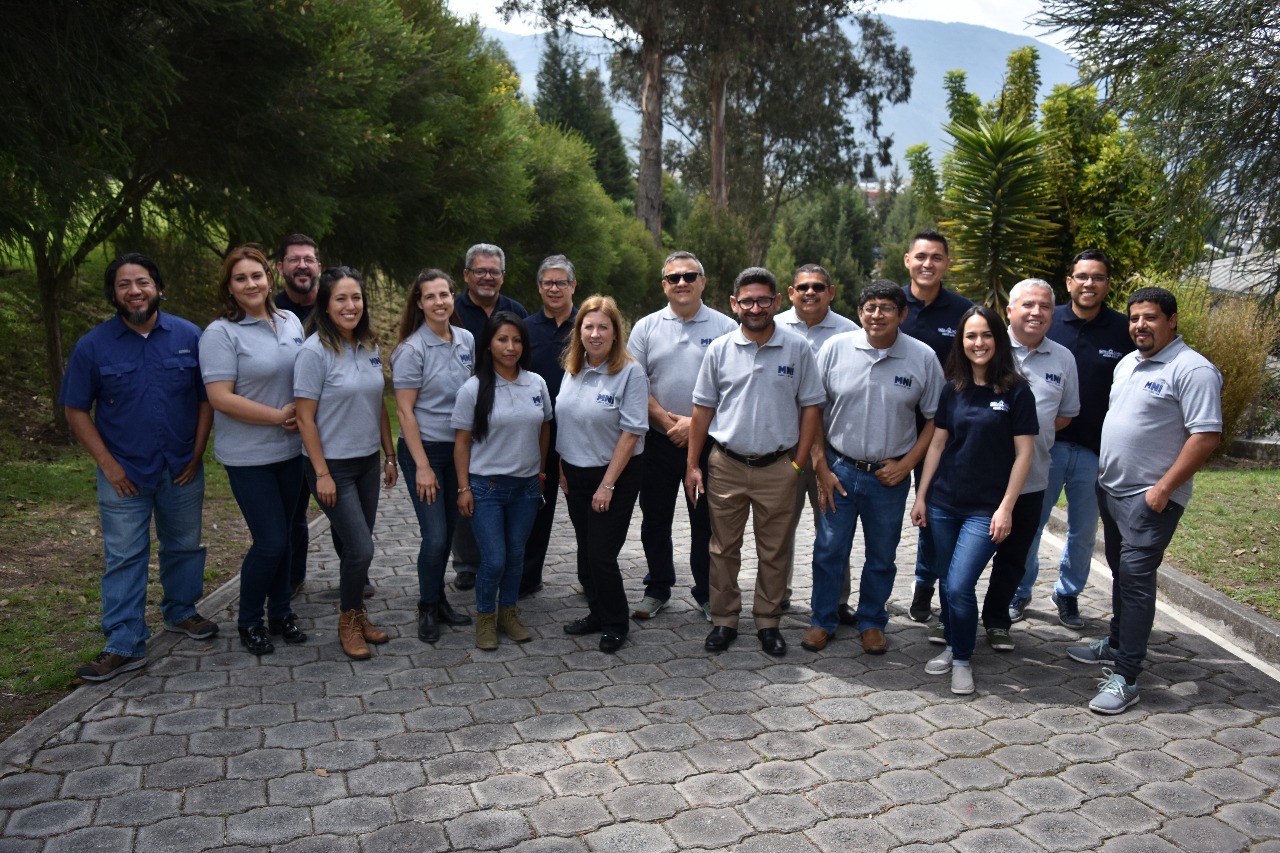 (CNAS) The South America Regional NMI team gathered in Quito, Ecuador, March 27-29 for training with the new model of Nazarene Missions, and to work on strategy for growing the impact of NMI in the region. The Regional NMI teams is made up of Ruth Bravo, the Regional NMI Coordinator, along with the national coordinators of each country. Lola Brickey, Global Director of NMI; Christian Sarmiento, Regional Director; and Juliana Nunes, Regional Personnel Coordinator provided training throughout the event.
The national NMI Coordinators are, Jessica Rojas (Argentina), Claudia Baldivieso (Bolivia), Giovanna Vásquez (Ecuador), Carlos Saavedra (Perú), Antonio Carlos (Brasil), William Calderón (Colombia), Adolfo Ayala (Paraguay), Arón Pérez (Uruguay), y Richard Faúndez (Chile). They were given time to share about the development of the ministry in each of their countries. The national coordinators share experience and strategies that could be contextualized for use in other countries. It was a very productive time.
At the same time the South American Global Missions committee and Regional Communications Ministry held meetings. Together with these ministries, there were shared sessions for training with the new model of Nazarene Missions
The South American Global Missions Committee is formed by Christian Sarmiento, Regional Director; Geraldo Nunes, North Andean Field FSC; Juliana Nunes, Regional Personnel Coordinator; Junio Rodrigues, North Andean Field Mobilization Coordinator; Natanael Cardoso, Brazil National Coordinator of Global Missions; Yoan Camacaro, Southern Cone Mobilization Coordnator; and Esdras Jimenez, Ecuador Holistic Ministries Coordinator. They worked together on processes and initiatives based on the needs of the different countries, and how to improve training and sending of those who are called to missions from the South American Region.
Thanks be to God for this time, we know God is going to use it to have a greater impact on the sending of missionaries in each country, district, and local church.
Source: Ruth Bravo – Juliana Nunes
Translation: Paul Clark