NYC BRAZIL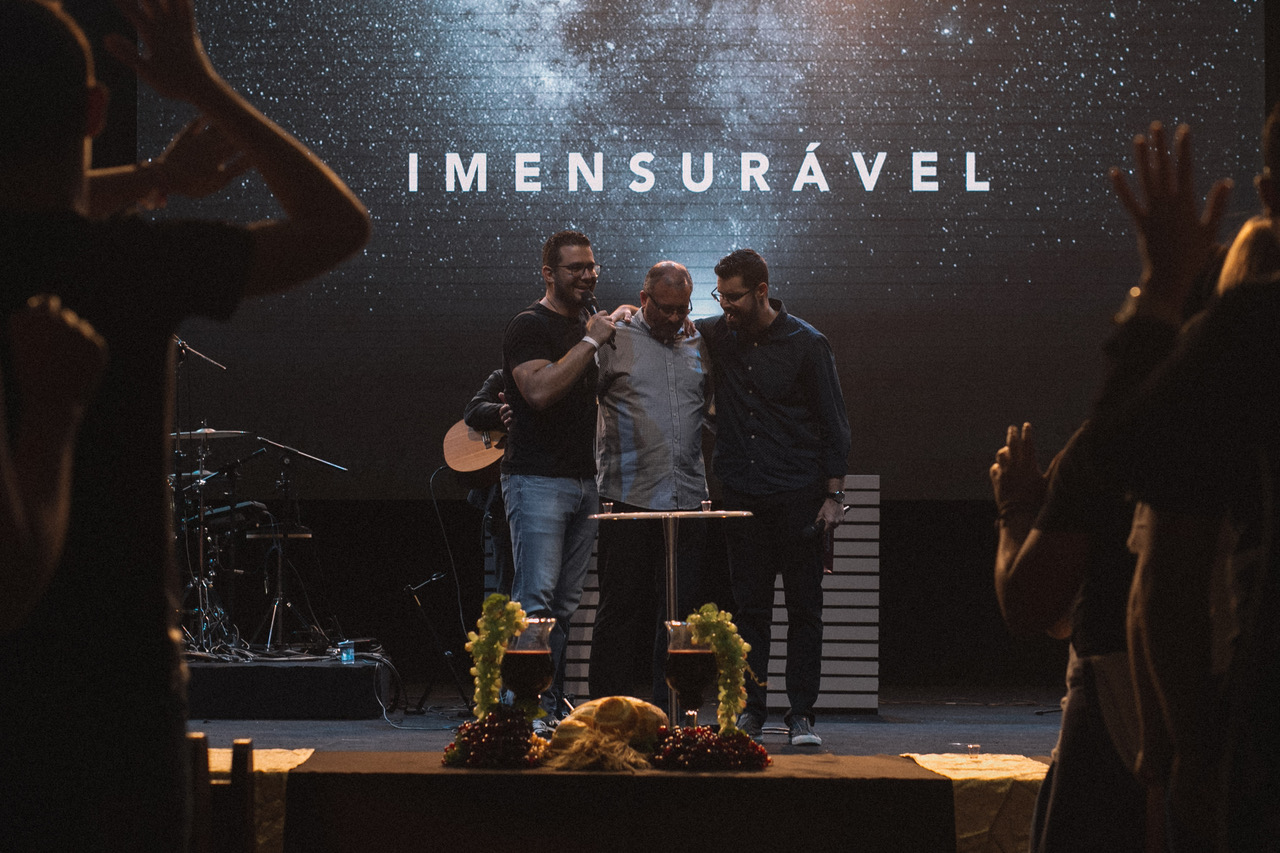 (NCSA Brazil) On October 11 to 13, at the Campinas Central Church of the Nazarene the Brazil NYC Conference – Immeasurable – was held. Young people from all areas of Brazil united in a single purpose: to live the immensity of the love of God.
There were approximately 800 conference participants, and at Saturday night's service more than 2,000 people were present and approximately 1300 people celebrated the Lord's Supper, a unique and remarkable moment for the Church of the Nazarene in Brazil. During these days, we had the privilege of worshiping together with Tiago Arrais, Gabriel Guedes, Nazateen Music and Paulo César Baruk. The speakers were David Busic (General Superintendent), Christian Sarmiento (Regional Director), Adiel Amadeu (President of NYI Global Council), Rafael Machado (Pastor of the Jaú Church of the Nazarene), Aguiar Valvassoura (Pastor Emeritus of the Campinas Central Church of the Nazarene) and Christiano Malta (NYI Regional and National President). There were also training periods with various workshops on Friday afternoon.
We also had "Maximum Mission" activities happening simultaneously in 5 points of the Campinas region, with different schedules: painting of soccer/basketball court in two regional schools, evangelism in public squares, "Days of the Harvest" outreach events, and evangelism near churches, 1000 volunteers working together in a single purpose: expanding the Kingdom and bringing love to the ends of the earth.
We lived unforgettable days that will remain in our memory; there are things we can measure, but we believe that the seed planted in the heart of each adolescent and youth, as well as the love of God and what the Lord will do in future generations, can not be measured, for this is immeasurable.
Source: Mariana Belufe
Translation: Scott Brubaker