NYI CONVENTION OF THE WESTERN PLAINS DISTRICT VENEZUELA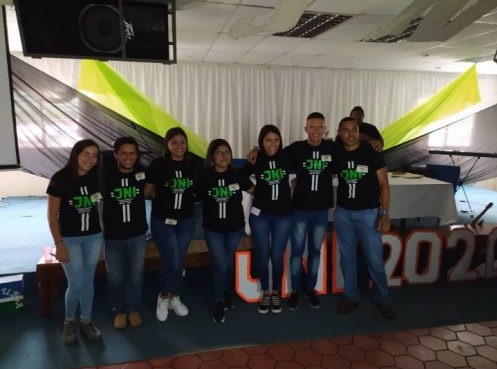 (NCSA Venezuela) The NYI Convention for the Western Plains District in Venezuela was held February 21, 2020, in the Los Pozones Church of the Nazarene. Eighty-eight local NYI presidents and delegates were joined by 20 visitors for the event.
The convention was presided over by Rafael Trejo, District Superintendent. Coromoto Rodriguez was reelected district president. A district council was also elected comprised of Adrea Trejo, Erick Milla, Pablo Camejo, Evelin Giron, Yorgelis Quintero, and Oswaldo Albornoz. 
The convention finished with a united service that included the participation of missionary Yoan Camacaro. It was a time of blessing and great communion.
Source: Andrea Sinaí Trejo Álvarez
Translation: Paul Clark