PERUVIAN COMMUNICATION COORDINATORS' MEETING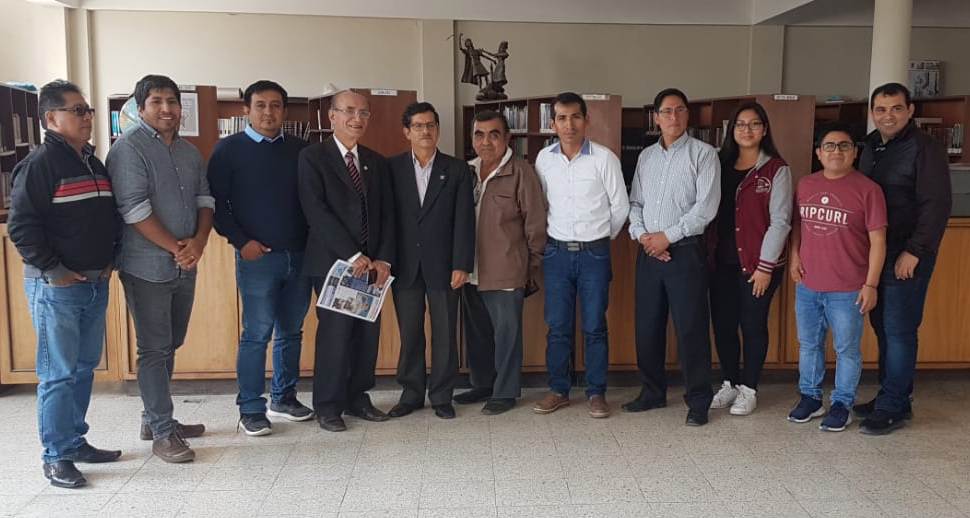 (NCSA, Peru) The district coordinators of communication ministry for the Church of the Nazarene gathered for a meeting on Saturday, June 22 in the city of Chiclayo, Peru on the campus of Nazarene Theological Seminary of Peru. Coordinators from the following districts were present: Alto Marañón, Peru Andean, East Central, Cajamarca, Central Peru, Utcubamba, North District, and South Central District.
The meetings were a time to build relationships and friendship and share experience among each of the coordinators. There was also training about goals and objectives of Communication Ministry and education for editing news articles, photographs, and videos.
Missionaries David Acosta, National Holistic Ministry Coordinator, and David Huanca, member of the Communications regional team, provided support and gave a complete introduction to the goals and objectives of Communication Ministry. Journalist E. Elias Jiménez taught on editing news articles, and Mr. Felix Silva spoke on editing photographs and video.
At the end of the event each district coordinator committed to fulfill the responsibilities and work together on a national level. They were challenged with goals and specific objectives for the ministry on their district, and everyone left committed to make the slogan, "He makes, we share," a reality.
Pastor Oscar Suarez is the national coordinator for Communications in Peru. He expressed his satisfaction with the willingness of the districts to send their coordinators to this first meeting.
Source: Nazarene Communications Peru
Translation: Paul Clark