PILIGRIM CHRISTMAS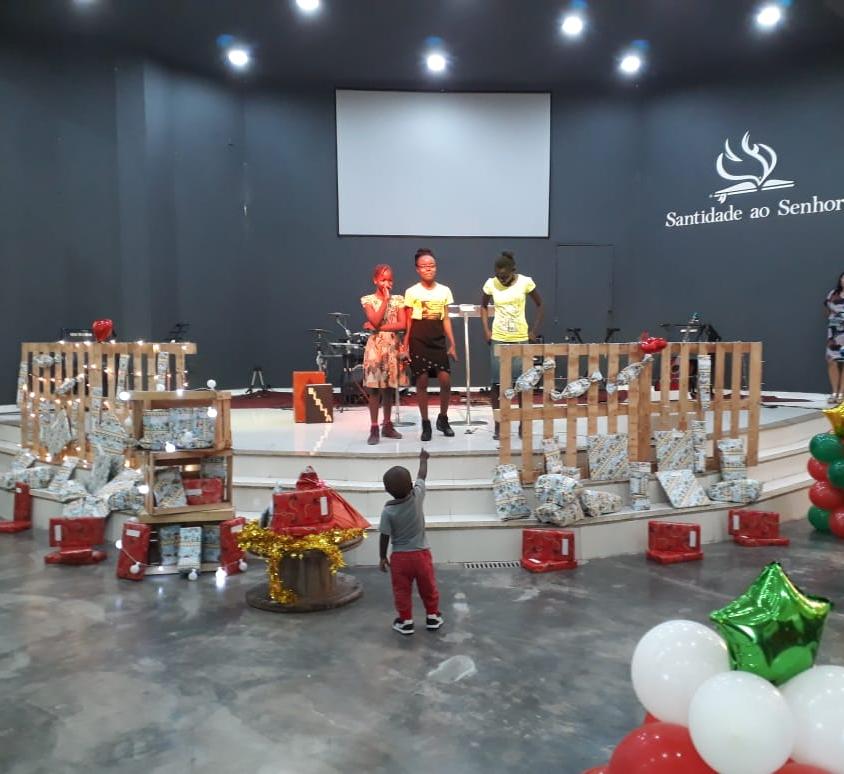 (NCSA Brazil) Venezuelan and Haitian children were blessed by a special Christmas Celebration in 2019. The Manaus Church of the Nazarene along with Compassionate Ministries and Nazkids Ministry organized an event called "Pilgrim Christmas" for refugee children living in Manaus.
Many Haitian families have sought refuge in Brazil since the earthquake that took place in 2019 in their country. Many families are now established in Brazil, working by selling products and fruit in the streets, and becoming part of the churches in the city of Manaus. Similarly, many Venezuelan families have left their country because of the political and economic crisis. Many of these families have crossed the border from their country, walking for days, looking for a place to live and support their families. The first city they come to in Brazil is Pacaraima, then Boa Vista and Manaus. The crisis in Venezuela is far from over, for many of churches and social organizations have helped and received them to lessen the pain of their situation.
The idea of the Pilgrim Christmas came as a way to show love to many children who otherwise would probably not have any Christmas celebration. Seventy-six children were registered for the event. During the program there were stories told, songs, and crafts with Bible verses. Venezuelan girls danced, and Haitian girls presented a song. At the end, each child received a large Christmas meal and all of the children received a Christmas gift. Through the offerings of the churches and the Christians around Brazil it was possible to provide a special Christmas for the children who are far from their homes and their countries of origin. Glory to God for the chance to attend to these children living as refugees and strangers among us.
Source: Igor de Sousa Vale
Translation: Paul Clark