RECOGNITION OF PASTOR ALBERTO ZAMORA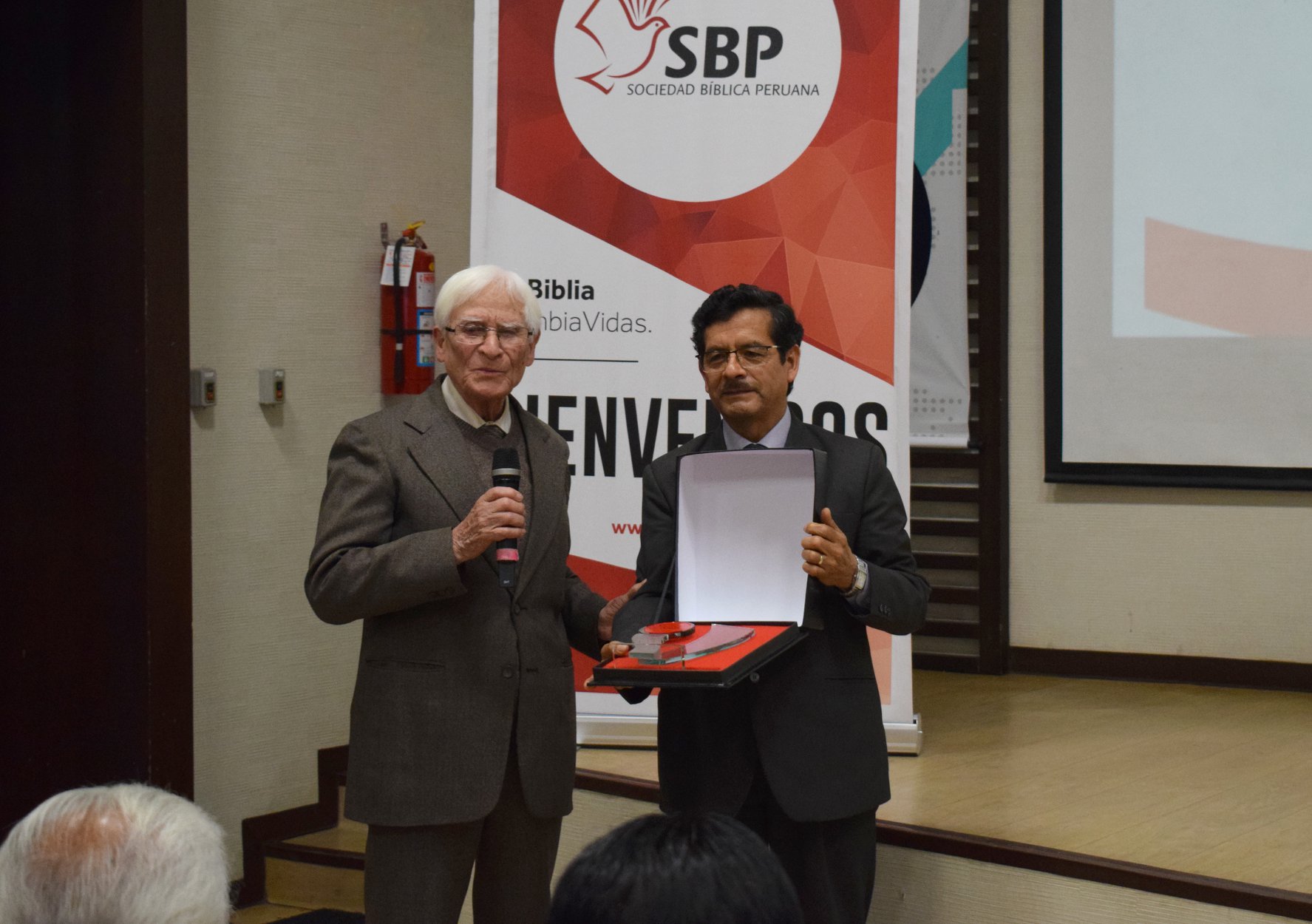 (NCSA Peru) Nazarene Pastor Alberto Zamora Lisboa was recognized for his many years of service to the church and his country in spreading the Word of God of God in Peru by the Peruvian Bible Society (SBP by its initials in Spanish). The recognition took place at an event to celebrate 73 years of work of SBP on July 1st. Four other pastors also received recognition by SBP.
Reverend Zamora is a retired Nazarene pastor who has dedicated all his life in service to the Lord and His church in the Coast, Mountain, and Jungle regions of Peru. He served many years alongside his wife Luisa Guerrero, who has now passed away He is a tireless promoter and lover of the scriptures. He retired in 1998 after 50 years in ministry.
Everyone present at the recognition praised God for the life of these servants of His and expressed their satisfaction with uproarious applause.
"His dedication, commitment, and faithfulness to God and to the Word challenges new generations of pastors to continue this legacy," reflected the President of the National Evangelical Counsel of Peru, Pastor Oscar Suarez.
Similarly, the President and Executive Director of the Peruvian Bible Society, Pastor Miguel Bardales and Pablo Gutierrez expressed to everyone present their recognition of Pastor Zamora's tireless word to spread the Word of God.
Source: Nazarene Communications Peru
Translation: Paul Clark