REGIONAL COUNCIL OF RECTORS 2019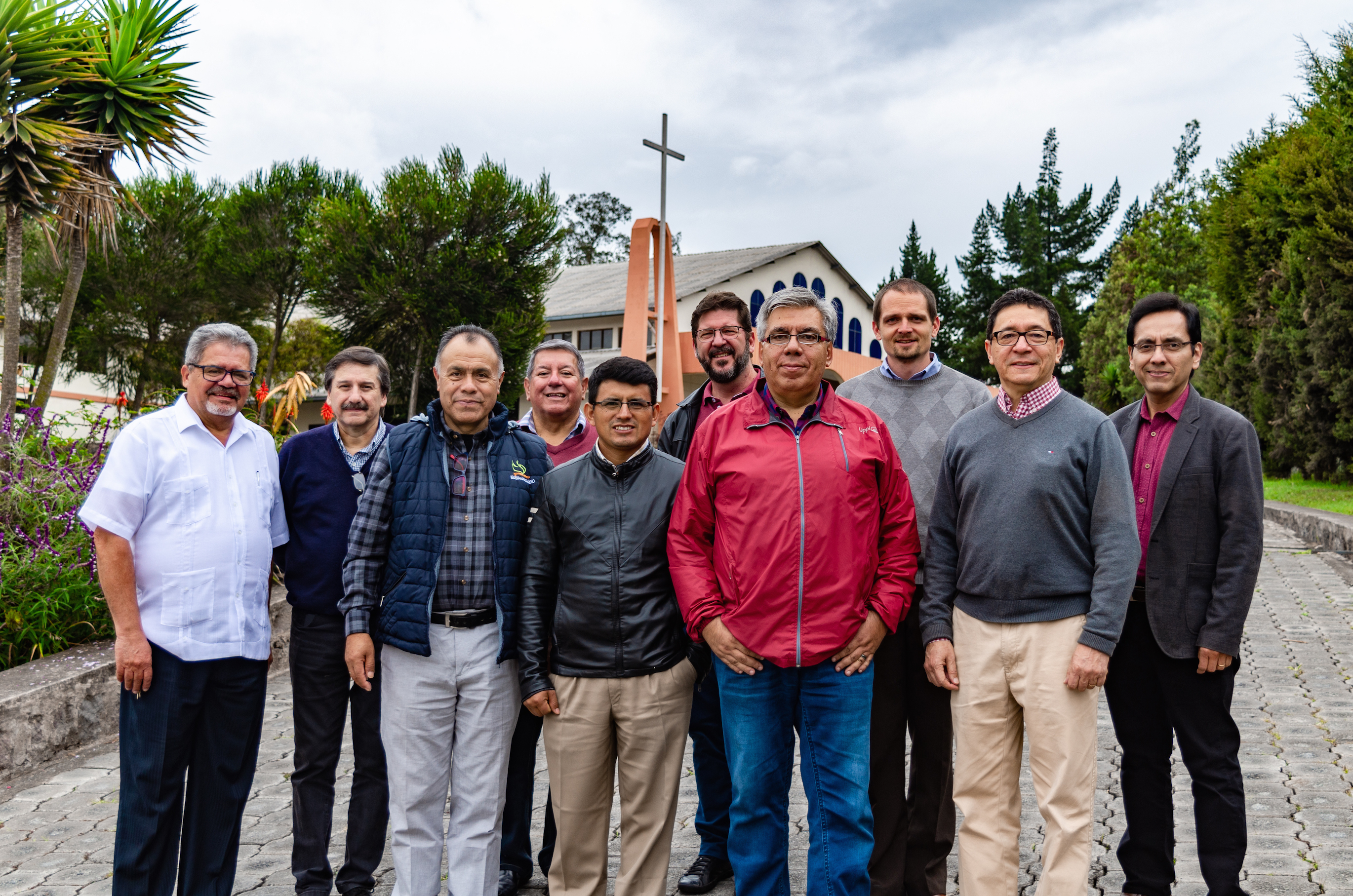 (NCSA) The Regional Council of Rectors from the seminaries serving the South America Region was held on the campus of Nazarene Theological Seminary of South America (STNS for its initials in Spanish) in Quito, Ecuador the 14th through the 16th of May. Vice Rectors of Academics were also invited to the meetings from each of the institutions. The following participants represented the different seminaries from around the region:
NTS Peru: Dr. Evelio Vasquez, Rector; Jaime Posada; and Edgardo Román
NTS Chile: Oscar Varas, Rector
NTS Brazil: Natanael Cardoso, Rector
STNS, Quito: Dr. Geraldo Nunes, Rector; Sergio Solano, and Paul Clark
NTS Southern Cone: Dr. Jorge Julca, Rector and Lic. Eduardo Velázquez
The meetings were very productive and blessed with times of communion, prayer for each seminary, training, and work as a team. One of the central issues of the meetings was to propose a revision of the curriculum and courses for ordination form ministry in the Church of the Nazarene. Several other topics were addressed all focused on providing excellent theological education, such as a database specifically designed for institutions of higher education that is available to all the schools called GENESIS, a Library Software called OPALS, the Wesleyan Digital Library, among other resources.
The schools of theological education in South America serve the Church of the Nazarene in forming new generations of ministers and leaders through their academic programs.
We pray for these institutions, for their leaders, faculty, and the students at every level.
Source: Jorge L. Julca
Translation: Paul Clark