WRITERS' CONFERENCE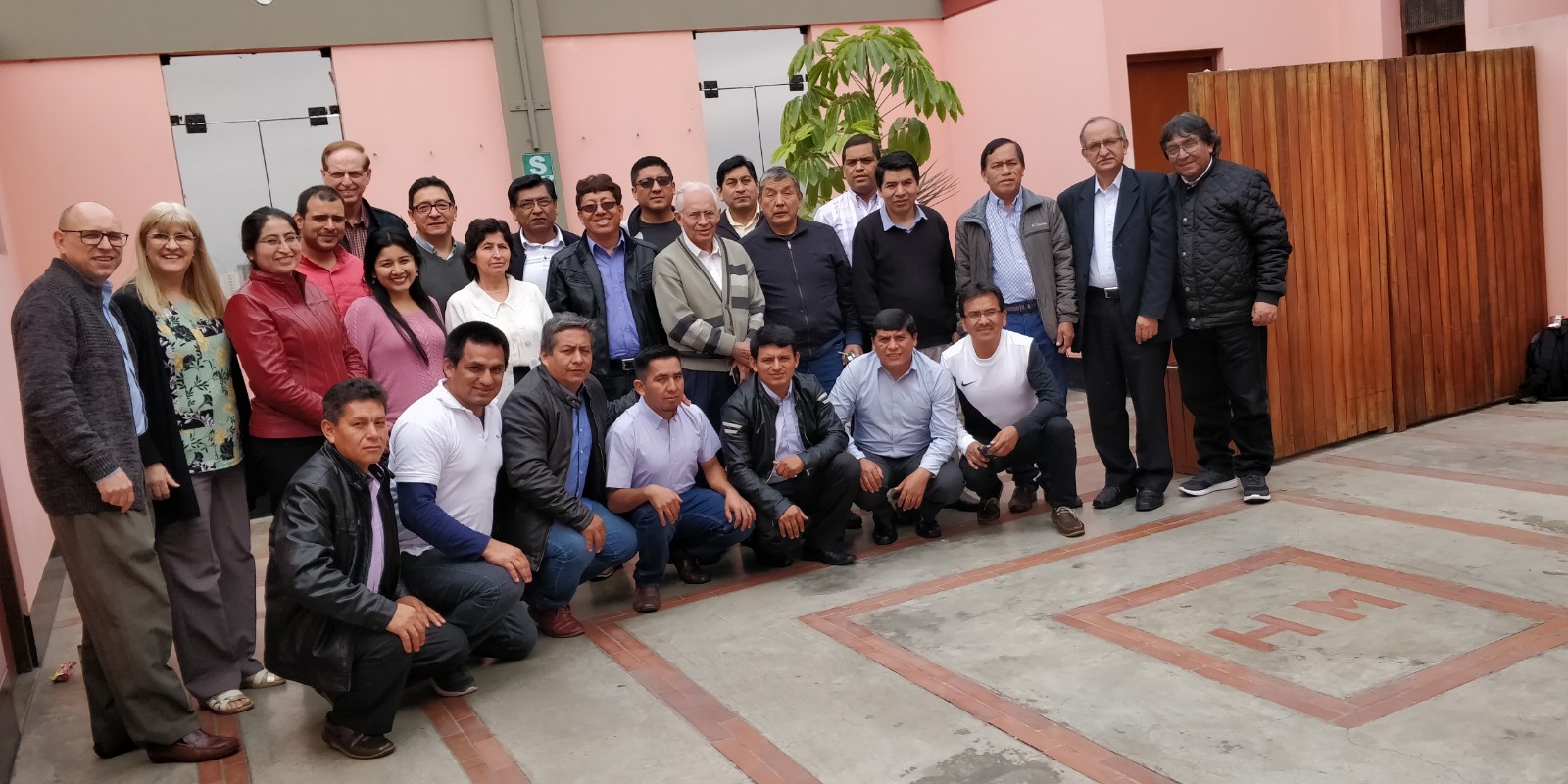 (NCSA Perú) The South America Region recently hosted its first writers' conference to train and support local pastors, educators, and leaders. The event is the fifth held in locations around the world to encourage the creation of materials on Nazarene identity, discipleship, and pastoral formation in various cultures.
The Peru conference, held 3-5 September in Lima, included 21 participants from across the country, including several representatives from the Peruvian jungle who traveled nearly 30 hours just to attend the event.
"The Church of the Nazarene is growing in many areas of the world," said Frank Moore, general editor for the Church of the Nazarene. "Culturally relevant discipleship curriculum is essential to making Christlike disciples, and local writers are key to producing materials that best instruct believers to new levels of faith in Christ."
Workshops were presented by Regional Education Coordinator Jorge Julca, Regional Literature Coordinator Patricia Picavea, Regional Marriage Ministry Coordinator German Picavea, Associate Editor for Adult Sunday School Curriculum Mery Asenjo, and Moore. Each speaker brought skills and experiences from various backgrounds, increasing the diverse workshop content at the conference.
"Being able to participate in the writers' workshop was a great blessing and a privilege for those of us who had the opportunity to attend," Julca said. "It was inspirational to see a group of sisters and brothers committed with the ministry of written communication."
Each workshop challenged the participants to develop and improve their writing skills. They were also encouraged to take what they learned back to their local congregations so they could make better quality discipleship curriculum.
"I was extremely pleased with the level of scholarship and writing commitment of all [participants]," Moore said.
The leadership team considered the conference a success and is hoping to plan more initiatives like this in the future.
"We thank God and the Church of the Nazarene literature initiatives for promoting the development of this [conference]," Patricia Picavea said. "We trust that this will be the first of many more training opportunities for the region."
The event was organized by the South America Literature Ministries, Theological Education Ministries, and Global Nazarene Publications.
"Jorge Julca, regional education coordinator, and Patrica Picavea, regional literature coordinator, worked closely together in planning the conference," Moore said. "They did a great job in every way."
Source: Patricia Picavea