SOUTH CONE FIELD HAS A NEW FSC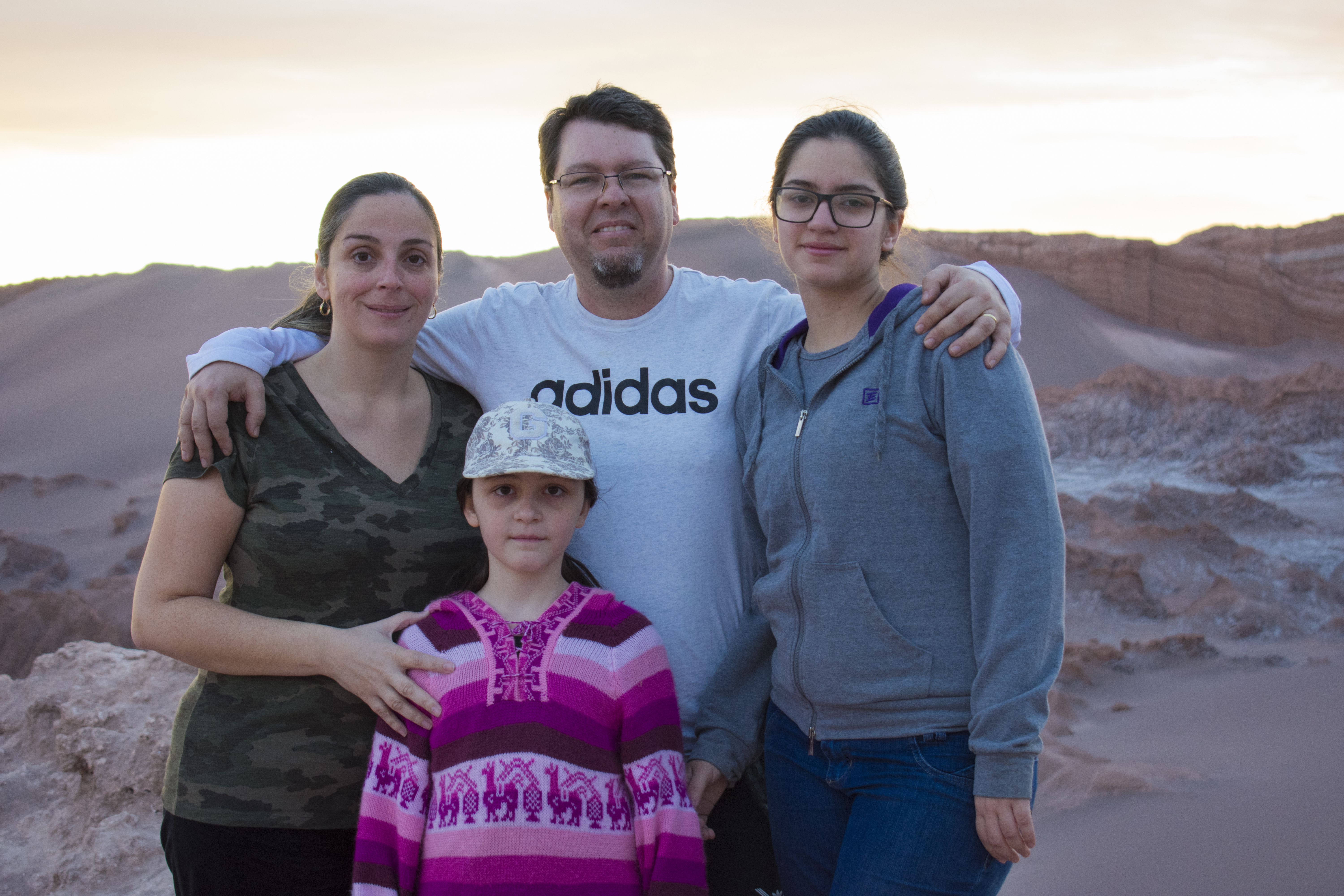 (NCSA) Rev. Alessandro Polonio has been appointed as Field Strategy Coordinator for the Southern Cone Field. Dr. Verne Ward in consultation with General Superintendent in jurisdiction Dr. Gustavo Crocker has appointed Rev. Polonio for this position, in coordination with the Regional Director Dr. Christian Sarmiento. His role in this new position will begin on September 1, 2019. Rev. Juan José Zani will continue to assist in the transition until January 1, 2020.
The Polonio family is originally from Brazil. Alessandro, after his pastoral call, was studied at ETED and also received a Bachelor's degree in Economic Sciences from the PUCCAMP University in Brazil and a Leadership Specialization from the Haggai Institute. He also received Bachelor's Degree in Theology from the Nazarene Theological Seminary in Brazil. Cristiane studied at the Nazarene Theological Faculty and also has a degree in Music from UNICAMP University and in Pedagogy from UNIP in Brazil. Alessandro and Cristiane, together with another pastoral couple, planted a church in Sousas, Brazil, where they pastored until in 2013 they moved to Chile to serve as missionaries. Alessandro serving as the National Holistic Ministries Coordinator and Cristiane as the Child Sponsorship Coordinator for Chile. Both are elders of the Church of the Nazarene.
Alessandro and Cristiane Polonio along with their daughters Raquel and Sara, will be moving to Pilar, Argentina soon.
The Church of the Nazarene in South America is grateful to Rev. Juan José Zani, and his wife Mercedes. Juan José has served for more than 13 years as Field Strategy Coordinator for the Southern Cone Field. The ministry of the Zanis has been outstanding, sacrificial, and exemplary in everything. The Zanis have been missionaries with the Church of the Nazarene since April 2006 and will begin their retirement process from January 2020 that will culminate in January 2021 after 1 year of home assignment. We thank God for their great love for the work of God.
Pray for the Polonio family in their transition to Pilar, for adaptation to the new ministerial responsibilities and for the leadership of Alessandro. Pray also for a someone to serve as the Holistic Ministries Coordinator for Chile.
Source: Church of the Nazarene South America.