STNS GRADUATION 2020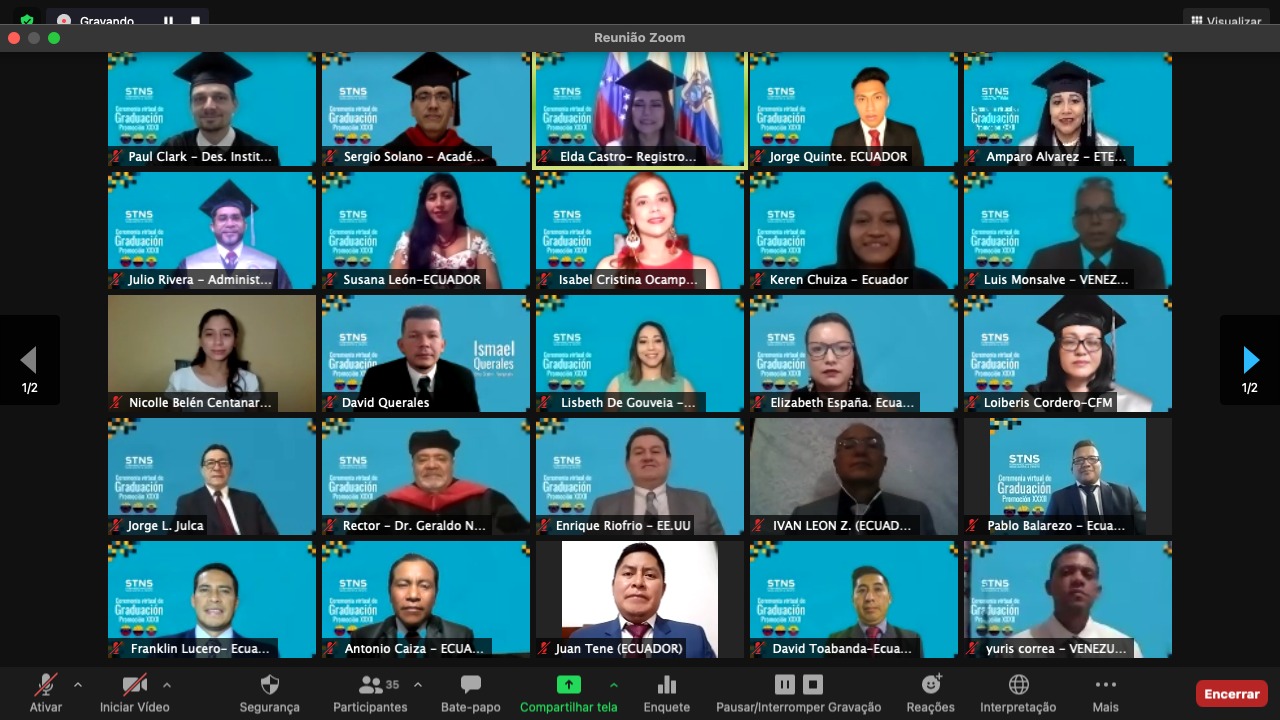 (NCSA Ecuador) Saturday, November 28, 2020 Nazarene Theological Seminary of South America (STNS by its initials in Spanish), headquartered in Quito, Ecuador, had the blessing of celebrating its 32nd Graduation ceremony. Thirty-three students from Ecuador, Colombia and Venezuela recieved dregrees. The graduates were from the different theological education programs provided by the seminary including, Diploma in Youth Ministry, Bachelor's in Theology, and Ministerial License in Theology.
The great event was held virtually and was transmitted through social media, because of the situation the world is living during the pandemic. Several authorities from South American Region of the Church of the Nazarene were a part of the event, including Dr. Christian Sarmiento, Regional Director; Dr. Jorge Julca, Regional Coordinator of Theological Education; and Dr. Geraldo Nunes, Field Strategy Coordinator for the North Andean Field and Rector of the seminary in Quito.
STNS would like to congratulate our 2020 graduates and we pray that your ministerial work will continue in difficult times, especially as the power of the Holy Spirit directs.
STNS would also like to thank all those who participated virtually in this event, including pastors, church leaders, and other brothers and sisters who joined in the online celebration.
Source: STNS
Translation: Paul Clark