THEOLOGICAL CONFERENCE HELD AT THE NAZARENE BIBLE SEMINARY IN CHILE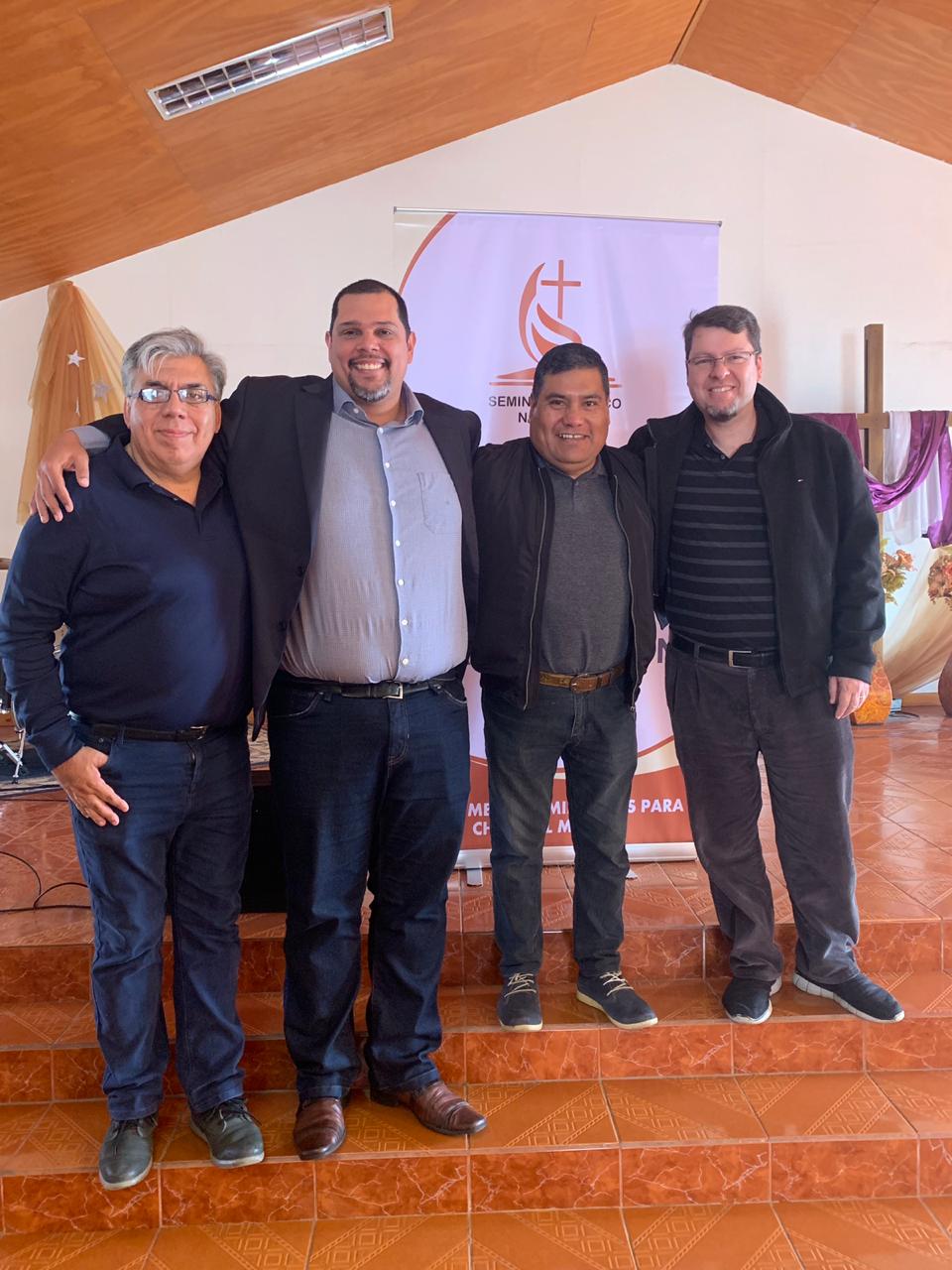 (NCSA Chile) In the month of August, the Nazarene Bible Seminary in Chile held it's annual Theological Conference in their headquarters located in Santiago and also in the North District (City of Arica). The conference was held in two locations this time with the goal of making the conference available to all of the churches in the different districts of Chile.
The speaker for the academic conference was Magister Vinicius Couto, pastor in the Church of the Nazarene, professor at the Nazarene Theological Seminary in Brazil, and author of several books about Weslyan Ariminian theology. The topics of his presentations were: "Divine sovereignty and human responsibility in the context of the controversy of predestination between Arminius and Wesley," and "Comtemporary ethical reflections drawn from Arminian theology." Rev. Alessandro Polonio served as translator during the event.
The objectives of the conference included providing instructional training and ministerial updates for pastors, seminary professors, and other church members. There were approximately 89 people in attendance in the meeting in the City of Arica.
Our seminary, conscious of the role that education plays in the development and growth of churches, will continue making efforts to organize more seminars like this.
Source: Patricio Huanca Aravena
Translation: Chad Dickerson