THEOLOGICAL TRAINING FOR THE RIVERSIDE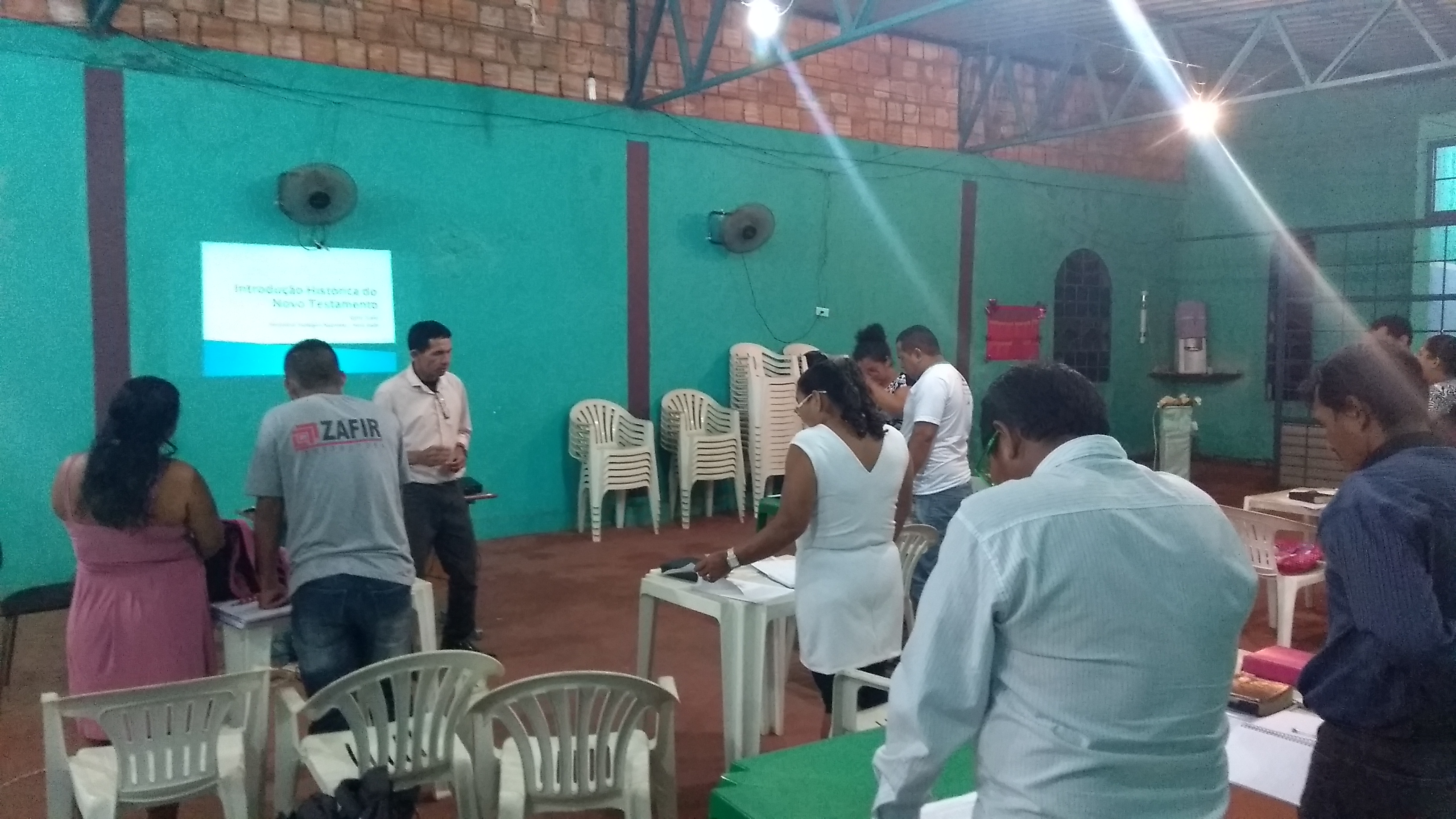 (NCSA Brazil) The NMI of the Amazon District in Brazil began a training center for leaders and workers in the city of Novo Airão in the Rio Negro region, with the objective of training those who have a call to plant churches in the area.
The group was begun in the Church of the Nazarene in Novo Airão, and is led by Rev. Josenil Tavares. Studies began with 14 students all of whom were participants in the local church and in the riverside communities in the area of Ilha Anavilhanas. The students were trained with Nazarene curriculum under the supervision of the Amazon District so that in the near future there will be licensed ministers in the area. The Church of the Nazarene inNovo Airão is 12 years old and has a congregation in the riverside community of Santa Isabel. The congregation has also done evangelism in a variety of riverside communities, and along many of the people on the outskirts of the city.
The training project is an initiative of Rev. Ramon Santos from the Northeast Paulista District. He coordinates the project with volunteer professors from a variety of districts, using those who are willing to participate. In the Amazon the coordinators of the project are Rev. Josenil Tavares and Pastor Igor Vale.
One of the challenges of the project is to adapt the curriculum to fit the lifestyle and education level and worldview of the people who live along the Amazon River. This will help the students effectively minister in the cultural context of the people the project is designed to reach.
Source: Pastor Igor Vale
Translation: Paul Clark