TOTAL IMPACT BRINGS THOUSANDS TOGETHER IN GRANITO PLAZA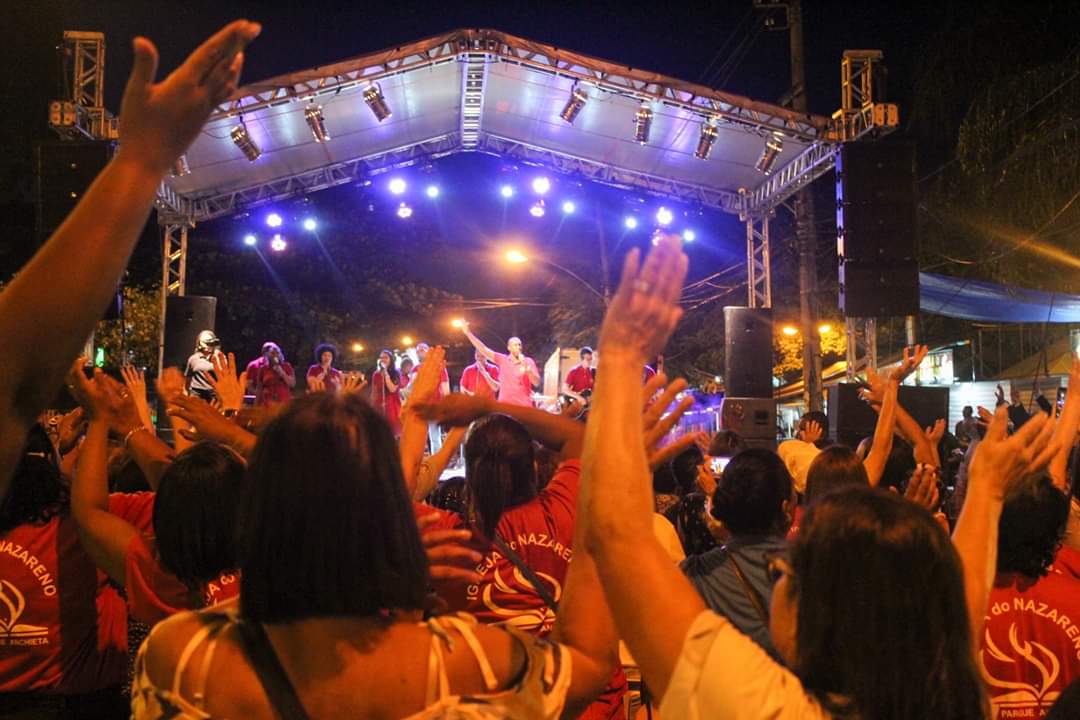 (NCSA Brazil) The churches of the Rio Metropolitan District held a Nazarene Total Impact event on November 2, 2019 in the Granito Plaza and the areas around the plaza. About 3,000 people were present. Before the event 700 individuals participated in evangelism around the city of Anchieta and Anchieta Park.
All o the churches in the district participated in the event. Sergio Santos, Superintendent of the district preached in the evening. Reverend Santos said of the event, "It was a unique day for me, and I have been a Nazarene for more than 30 years. To see all of the churches and the town happy, united for one purpose, only God could do that!"
The joy of everyone present was evident in the main purpose of the day, which was salvation for many people. After the preaching, many people moved toward the altar to give their lives to the Lordship of Jesus, and many more came forward to reaffirm their lives in Christ.
Without a doubt, it was a day that will remain a great event in the history of the district, of the individuals, and the denomination. One district, one church, announcing the one and only star, Jesus.
Source: Debora Tosi
Translation: Paul Clark