WOMEN'S DAY CELEBRATION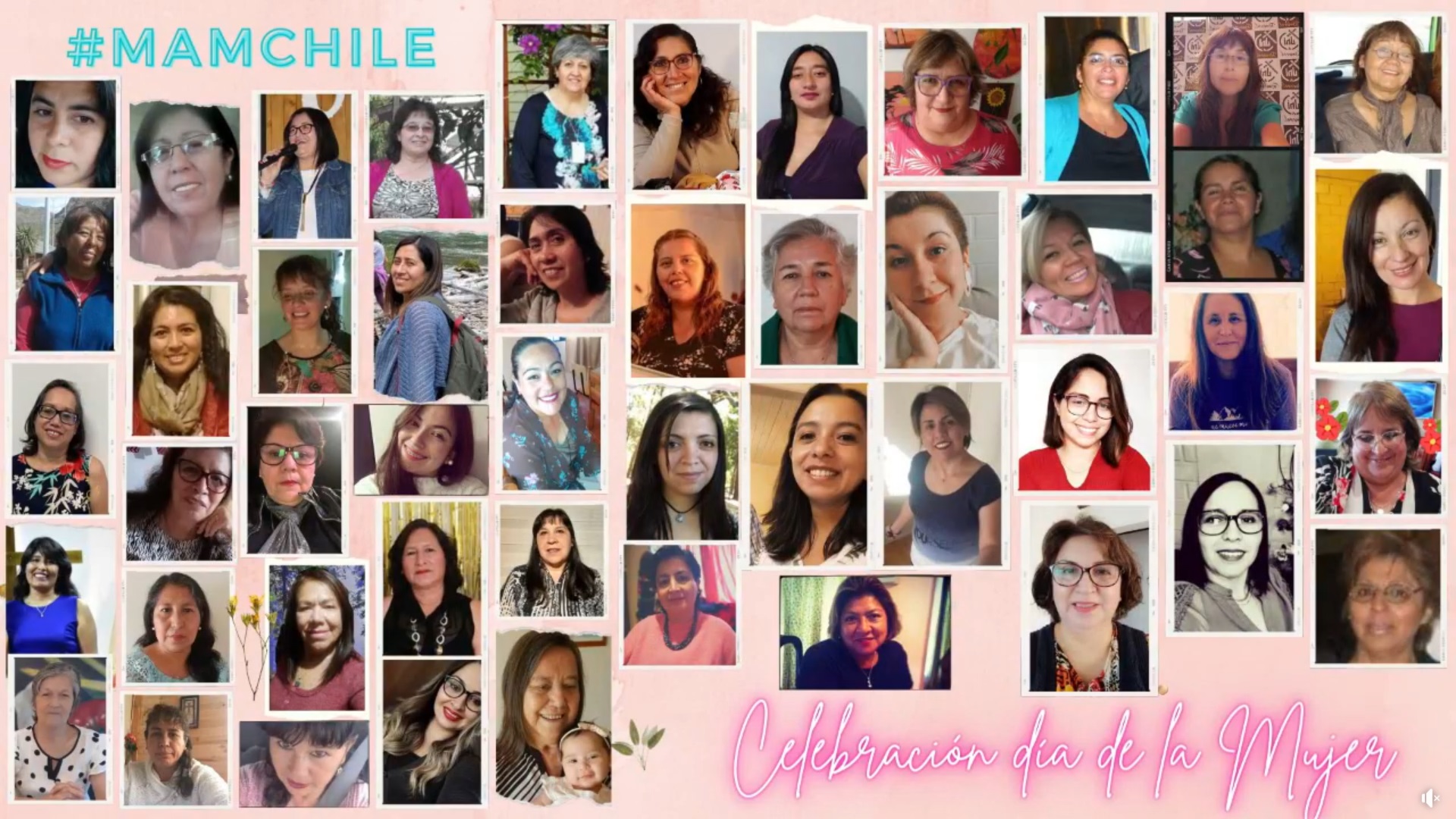 (NCSA Chile) In March, 160 women from all over Chile simultaneously participated in the first national celebration for International Women's Day. Along with her team, the activity was organized by Pastor Ana Mardones, coordinator for women's ministry in Chile.
The event was transmitted through Facebook and YouTube, which allowed for more than 1200 women to enjoy the event later.
On this occasion, in addition to honoring all women for their hard work, women pastors and pastor's wives were especially recognized for their work and dedication to the Lord. All of the women in attendance had the opportunity to receive the world of the Lord through Pastor Lisbeth De Gouveia, from Venezuela.
The celebration was very dynamic and interactive. It should be noted the hostess, Francisca Albarracín (from Arica), along with Alejandra Riffo (from Chiloé) interacted with the women from different parts of the country. Additionally, for the first time, women from different cities in Chile prepared a video in which they worshipped God together.
Source: Débora Acuña, Women's Ministry Coordinator- Chile Central District
Translation: Andrea Hopster