WORKING TOGETHER IN THE FACE OF DISASTER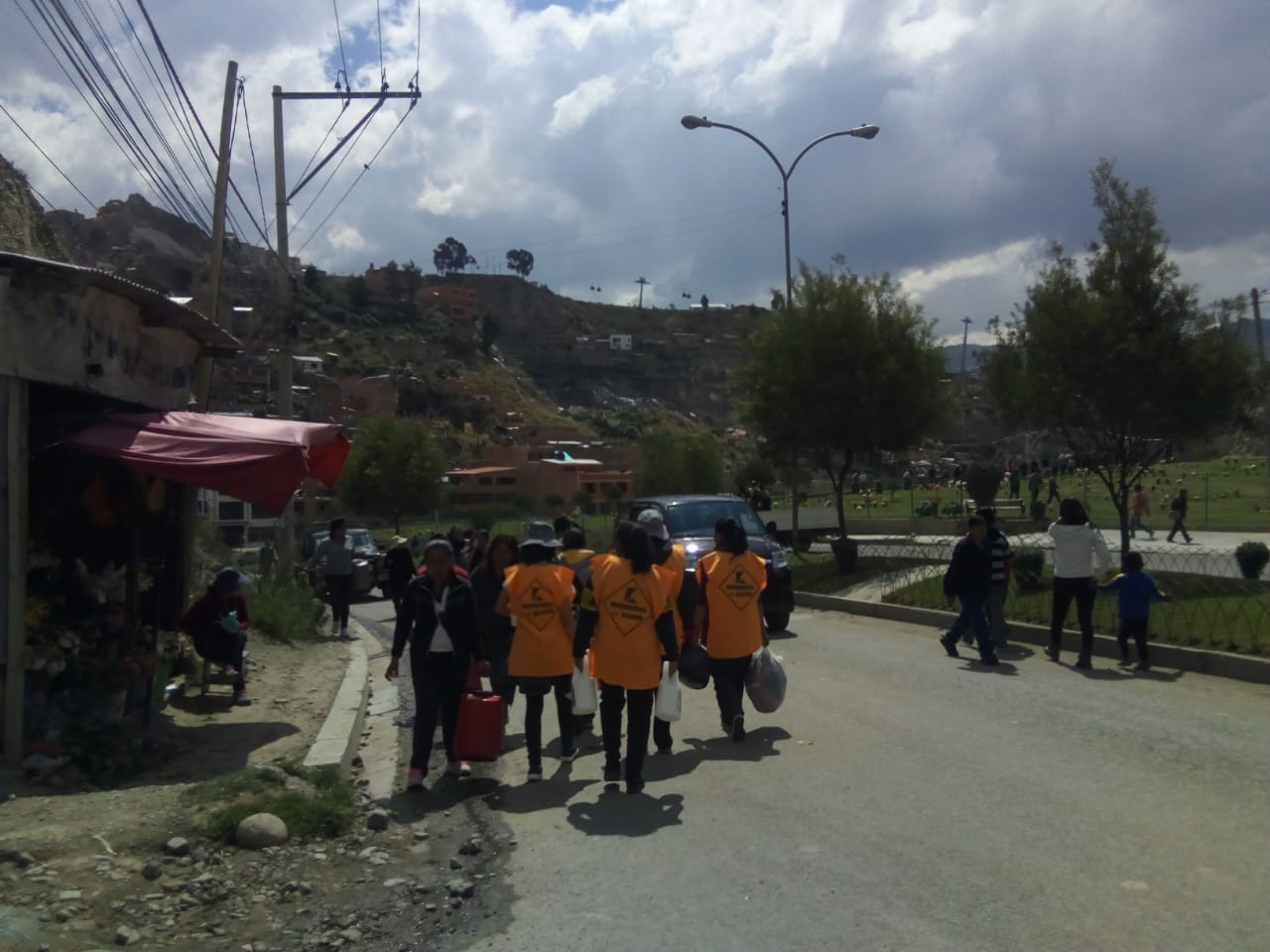 (NCSA Bolivia) A landslide swept through the Immaculate Conception neighborhood along the Cotahuma River in the City of La Paz, Bolivia the 30th of April. A total of 68 houses were destroyed, leaving the families homeless, without clothing, furniture, and food.
Four victims remain missing and are presumed to be trapped in the debris. The landslide has closed roads in the area including a major arterial through the city. More than 300 people are sleeping in a tent city that has been created in a nearby soccer field.
The Church of the Nazarene is offering support, giving a meal and a snack of oatmeal with milk and tea in the evenings. May 1st was a holiday in Bolivia. Many people marked the day by bringing food and used clothing to the victims of the disaster.
The Church of the Nazarene has also made plans to offer hope to the victims who have lost loved ones and possessions. The Region and Districts in Bolivia have been challenged to meet the needs presented by the disaster. NYI and NCM have been mobilized to help prepare food as part of the compassionate response to this crisis in La Paz.
Source: Pastor Oswaldo Quispe (National NCM Coordinator)
Translation: Paul Clark