DISTRICT SUPERINTENDENTS' RETREAT, PERU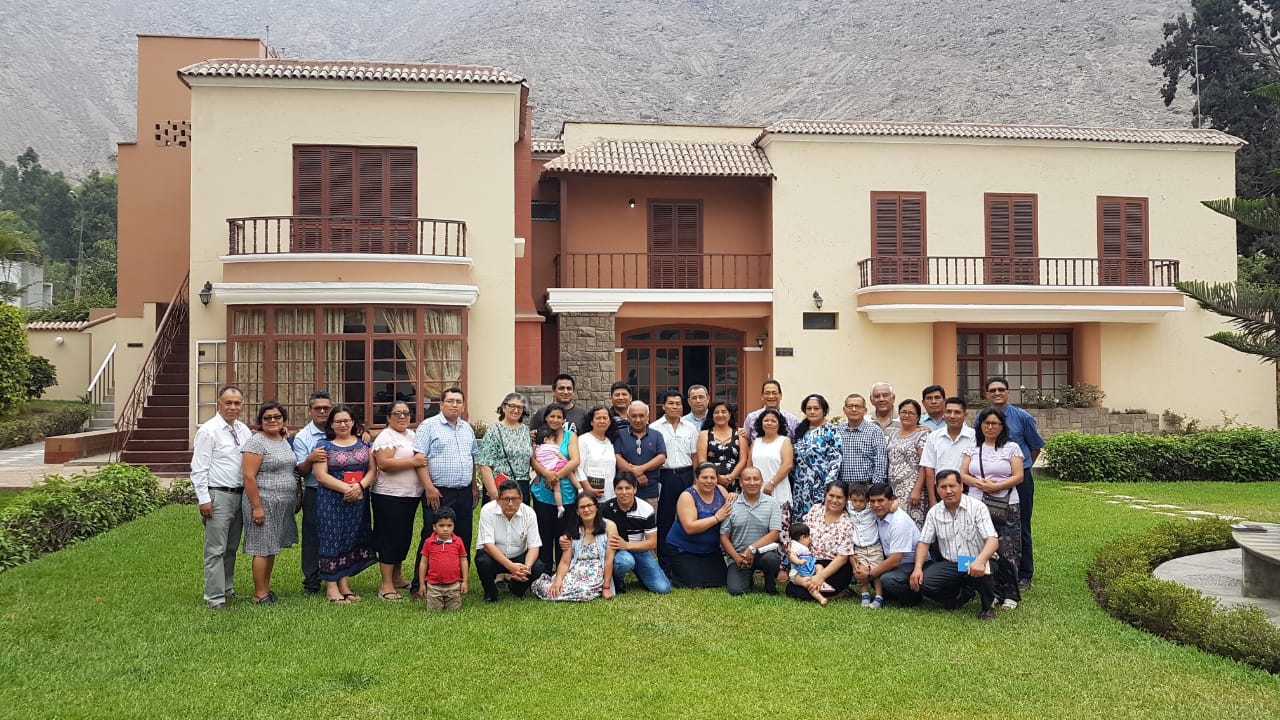 (NCSA Peru) A spiritual retreat was held February 27-29, 2020 in Chiclayo, Peru for District Superintendents and their families. Sixteen superintendents and their families were joined by the Rector of Nazarene Theological Seminary of Peru, and the Field Strategy Coordinator (FSC) for the Central Andean Field. Pastors Jose and Yule Vasquez oversaw the event.
Pastor Manuel Lima, Sub-Regional Director of Brazil, was the primary preacher for the retreat. His messages were about the heart of a pastor, and the role of a district superintendent in the development of the church. Jimmy De Gouveia, Regional Evangelism Coordinator, and Jose Luis Bacerra, Regional Holistic Ministries Coordinator also provided workshops about evangelism and generational leadership.
It was a blessed time of fellowship and challenge. Evelio Vasques, FSC reflected on the event, "We give thanks to God for all that we can do to build the Kingdom."
Oscar Medina, Superintendent of the Chavin, La Libertad district said, "It has been a special time that filled every part of a leader's life, focused on superintendents. It was a word to the heart, preparation for the head, fellowship, spiritual intimacy and family relationships. Great humility could be seen in the important decisions made for the country by the superintendents."
"The national superintendents retreat was extraordinary. The subjects touched upon were for right now, and we can put them into practice today to better develop our work as district superintendents," commented Adan Sanches, Superintendent of the Northeast District.
Jose David Acosta, Holistic Ministries Coordinator, also commented about the important time of planning and looking to the future service of the church.
Source: Nazarene Communications, Peru
Translation: Paul Clark