COMPASSION IN ACTION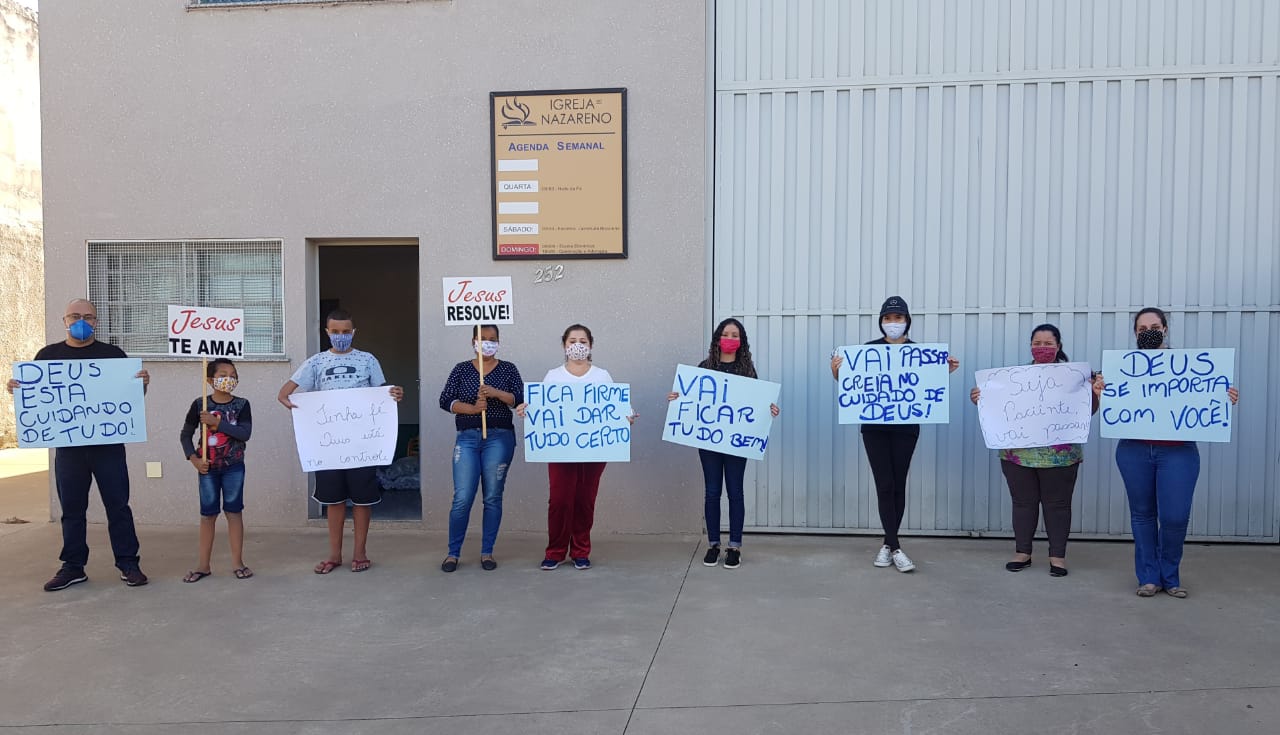 (NCSA Brazil) Through the COVID-19 pandemic, helping vulnerable families continues to be one of the most important purposes of the church. With this motivation and full of the Holy Spirit, members and leaders of the New American Garden Church of the Nazarene in Campinas, Sao Paulo, Brazil is offering a series of social and spiritual actions.
Numerous families are receiving daily from a Nazarene team that has taken on the responsibility to deliver 250 lunches. This work comes from an important association formed with "Business Social Service" and helps to supply the needs for hundreds of people without regular work because of the pandemic.
In another ministry, the members were challenged to gather items to create basic food baskets. Pastor Andre Godoy of the New American Garden Church said, "Sixty more basic food baskets have been put together and given to families in need from the donations given to the church."
With many news stories highlighting layoffs, cancelled social gatherings, and quarantine, the Church of the Nazarene has grown in its ability to live in solidarity with those in need.
The basic food baskets, free lunches, and other food that has been offered, are an excellent way to take the gospel of God to people who have not yet accepted Jesus as their only and faithful Savior.
On Sunday, May 10, 2020 on Mother's Day, an afternoon café was organized. Kits with chocolates and masks were given to mothers who came.
An evangelistic team organized a mission activity using evangelism without words to reach more than 2,400 people. In a number of places around the New American Garden neighborhood teams used masks and gloves and held signs with messages of hope an encouragement.
For Pastor Godoy all of the work of the church is nothing more than "the church doing it's social and spiritual work in the community." Even during a time of global pandemic, the church continues alongside the community, taking the Word of God and helping to sustain the people who continue believing in God's amazing ability to provide.
Source: Pastor André Godoy
Translation: Paul Clark