GREAT WAVE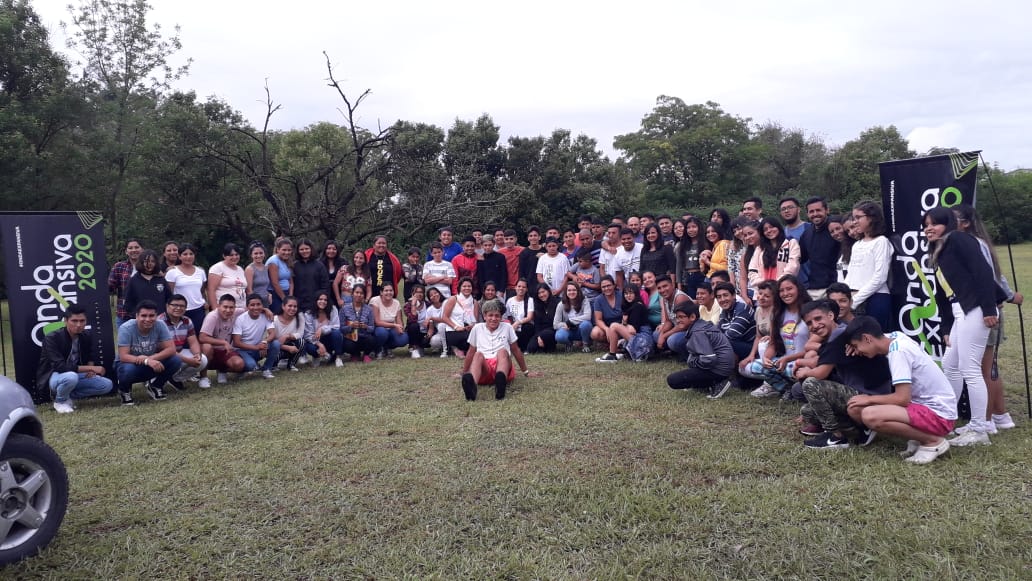 (NCSA Argentina) Every year the Northeast Argentina District organizes a camp in one of the provinces of the district. This year the camp was held in the province of Salta in Northeast Argentina.
One hundred and ten young people from several districts in Northern Argentina joined on February 3-8, 2020. They gathered to celebrate together representing the Northeast Argentina District, the Original Peoples District, and North Patagonia Districts. The purpose was to fulfill the following objectives: to encourage one another to expand the light, love and liberty of Christ in the lives of the participants and to reflect on the social surroundings in each context represented.
To strengthen the social connections between the participants of the local and district NYI programs, there was time for recreation and time to seek the filling of the presence of God.
To reach the potential leadership development of the participants, tools were shared to approach the social situations in each context.
During the event a number pastors and leaders shared including: pastor and missionary to the city of Salta, Glaucio Neto; youth pastor and Northwest District NYI president, Sebastian Flores; National NYI coordinator, Aylen Bauza; Northeast District NYI president, David Galarza; pastors Andrea and Sebastian Martines; Regional NYI president Christiano Malta; pastor from the Catamarca Province, Soledad Martinez; and Northwest District Superintendent, Luis Juarez. These leaders each gave special workshops about Sexuality and Homosexuality (solid leadership), Abortion (biblical defense), Social Network (how to use them), Friendship Detectors (Lets be good friends), Depression and Suicide (we are helpful), Essential Bravery (Yes! You are important).
Source: Mercedes Cura, Northwest District NYI Secretary
Translation: Paul Clark