HELP IN THE PANDEMIC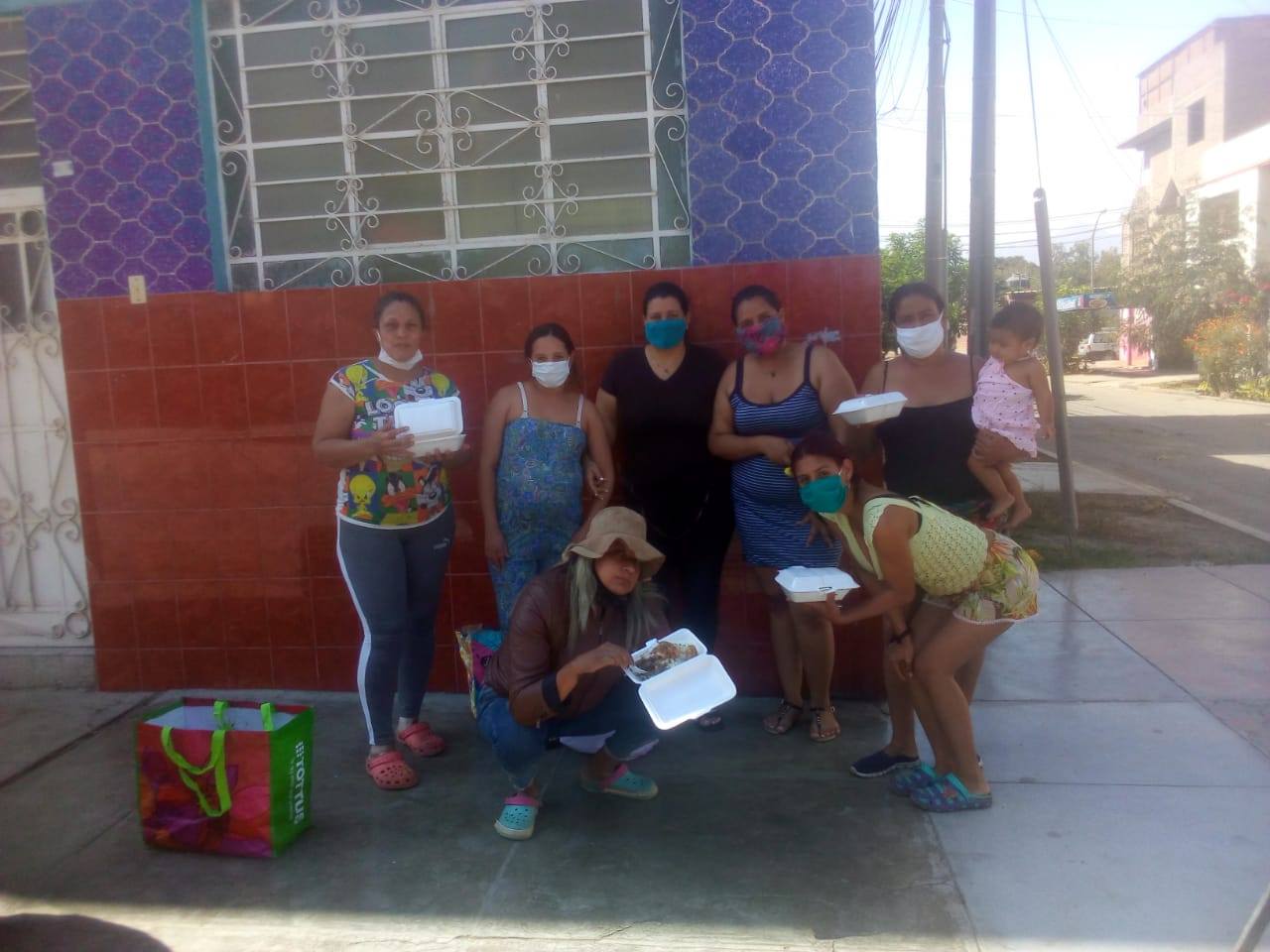 (NCSA Peru) During the time of the COVID-19 pandemic, many families in Peru have been affected by loss of income. This problem has disproportionately affected families from outside the country, specifically Venezuelan families who have been in Peru for years, escaping the economic crisis in their own country.
A group of members from The Future Church of the Nazarene in Trujillo, Peru decided to help the families that have lost housing due to economic hardships they faced during the medical crisis. The organized themselves to take prepared food to the people living in the streets. For 13 days they look lunches to an average of 70 people. Along with lunch they presented the gospel of Jesus Christ and invited them to connect with the activities of the Church of the Nazarene, even though right now it is not possible to gather in large groups.
The families receiving food were incredibly grateful for help in this time when they do not know how they will continue to provide for their families. God has been faithful and thanks to God the church was able to provide not just prepared food, but members of the church donated to give non-perishable food to an average of 25 families, in addition to clothes, and cleaning supplies.
It is a joy to be able to serve the Lord through these activities and this social initiative, aimed at helping the most vulnerable among us.
He ensures that orphans and widows receive justice. He shows love to the foreigners living among you and gives them food and clothing. So you, too, must show love to foreigners, for you yourselves were once foreigners in the land of Egypt. (Deuteronomy 10:18-19, NLT) 
Source: The Future Church of the Nazarene – Trujillo, Peru
Translation: Paul Clark