MEETING OF REGIONAL SDMI COUNCIL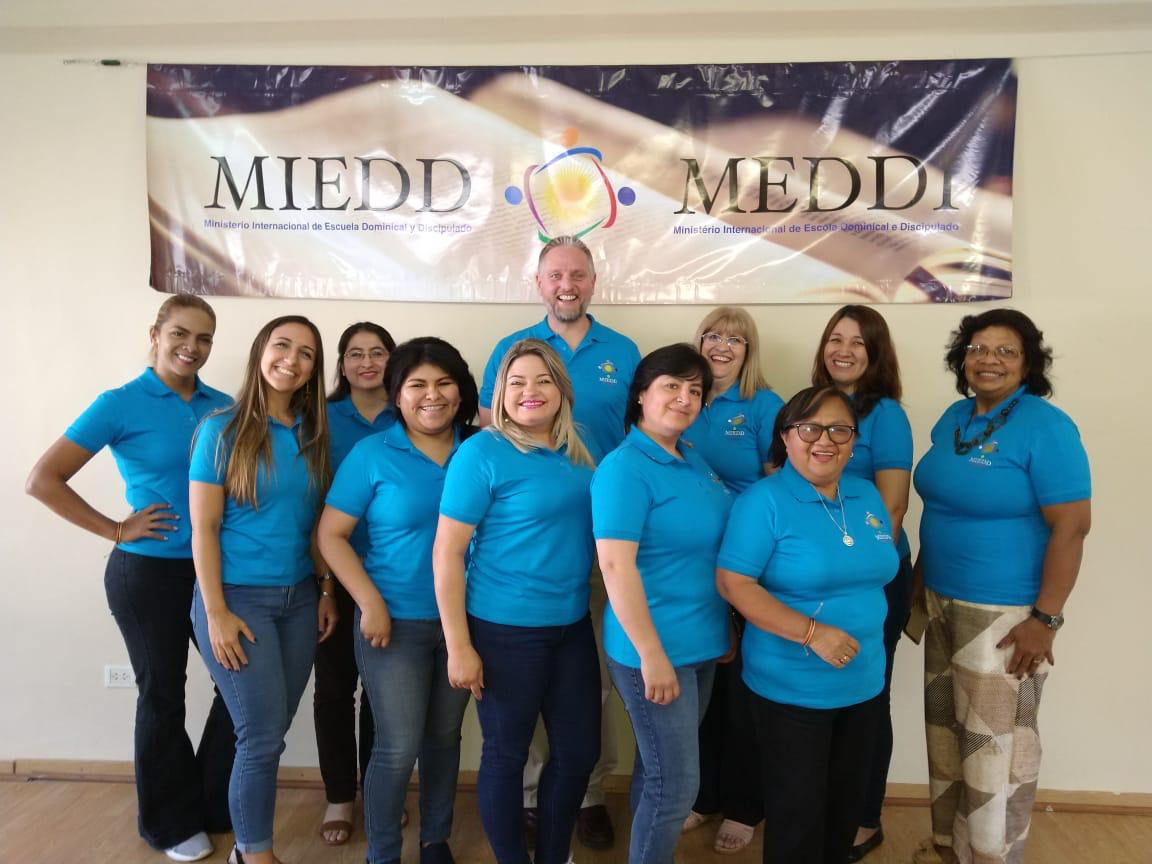 (NCSA) The South American Regional Sunday School and Discipleship Ministry (SDMI) Council met in Pilar, Argentina, December 12-14, 2019.
Patricia Picavea, Regional SDMI Coordinator hosted the meeting, and along with Mery Asenjo, Children's Ministry developed the program.
SDMI leaders from eight of the ten countries of South America participated in the meetings: from Venezuela, Leda De Gouveia; from Colombia, Yanitze Gutierrez, from Peru, Mery Castañeda; from Brazil, Jandira Scarcela; from Bolivia, Pamela Delgadillo; Paraguay, Vivian Tello; from Argentina, Robin Radi; and from Chile, Elizabeth Soto.
The Global Director of SDMI, Scott Rainey participated in the regional event for the first time since his being named to the post in 2019. Dr. Rainey shared the vision of Global SDMI and gave special emphasis to relational discipleship as a natural model to create links to allow disciples to grow in Christ-likeness.
The meeting is held annually in the Region. As in past meetings, each national leader presented a report of their accomplishments for the year, along with the obstacles that they had to face. Training workshops were also provided to give national leaders new resources to train local churches in their country.
Each participant returned to his or her country with their bags full of new resources and with much more to share. The devotional times, the fellowship, the interchange of ideas and prayer for each other, filled them with a healthy enthusiasm and renewed passion to face new challenges.
The region gives thanks to God for this time, and we pray that God will continue to bless the members of the Regional council and use them to develop relevant ministries for the different contexts of each country.
Source: SDMI, South America
Translation: Paul Clark