S.O.S. SEROPÉDICA, "A CHURCH WITH A MISSION OF COMPASSION"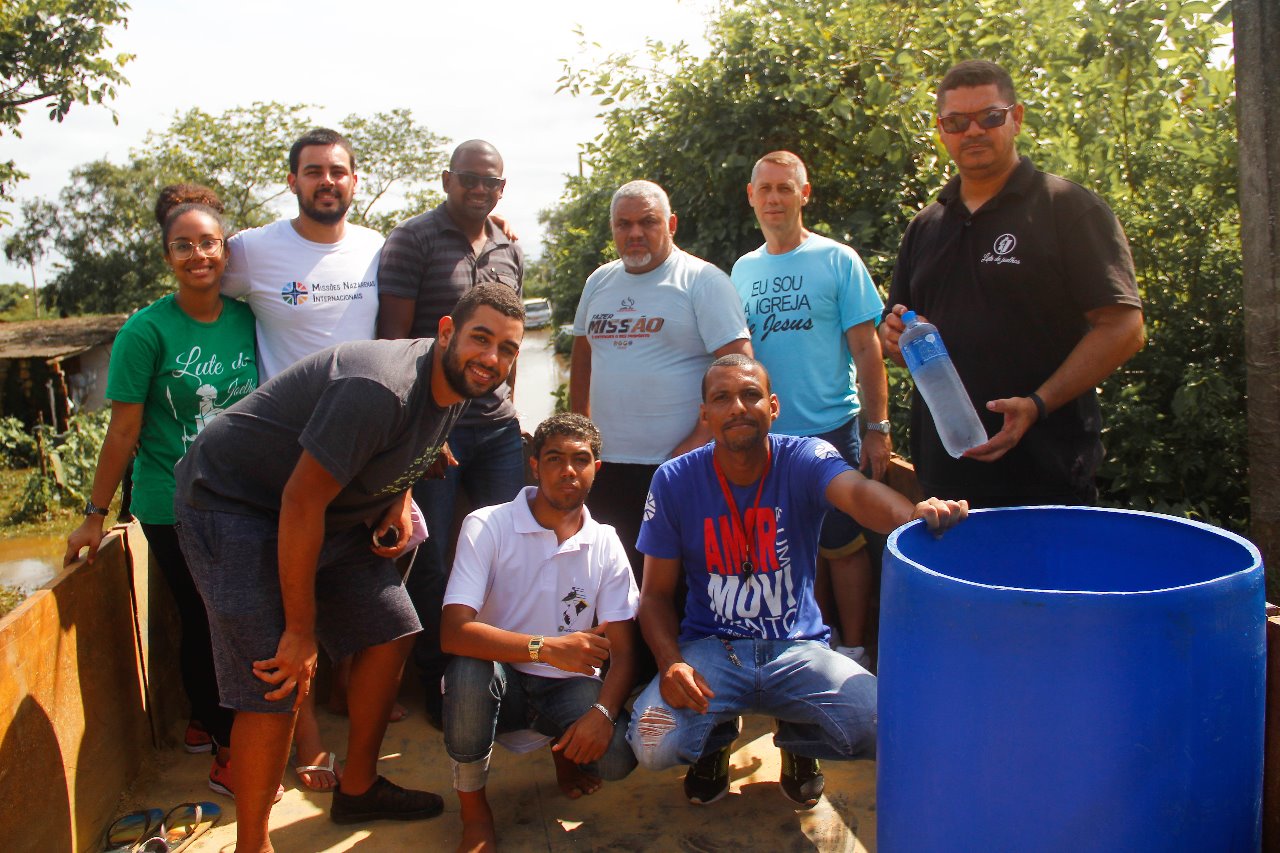 (NCSA Brazil) The month of February ended in Rio de Janeiro with heaving rains leading to destruction and death in several cities in Brazil. Among the cities effected were Seropedica in Baixada Fluminense, a region that is often overlooked by the political leaders but habited by 86 thousand people, the majority of whom have very few economic resources.
In this disaster the Church of the Nazarene in Grao Para, in the city of Nova Iguaca banded together and began to collect donations, prepare food, and take clothing, food, and personal higene items to those who had so little. The church claims as its basis Mark 6:34 ("When Jesus stepped off the boat, he saw the great multitude, and had compassion on them.") The event saw cooperation from the congregation's NCM, NMI, and NYI ministries.
The congregation also took with them bread for the soul. They shared a message of live, salvation, and comfort. Four people gave their lives to Christ and are now being discipled.
Please join in praying for the families affected by the disaster and the Church of the Nazarene in Grao Para, that they would continue to be a people of compassion, sharing love with their community.
Source: Roberto Silveira
Translation: Paul Clark