SDMI TRAINS 70 LEADERS IN CHILE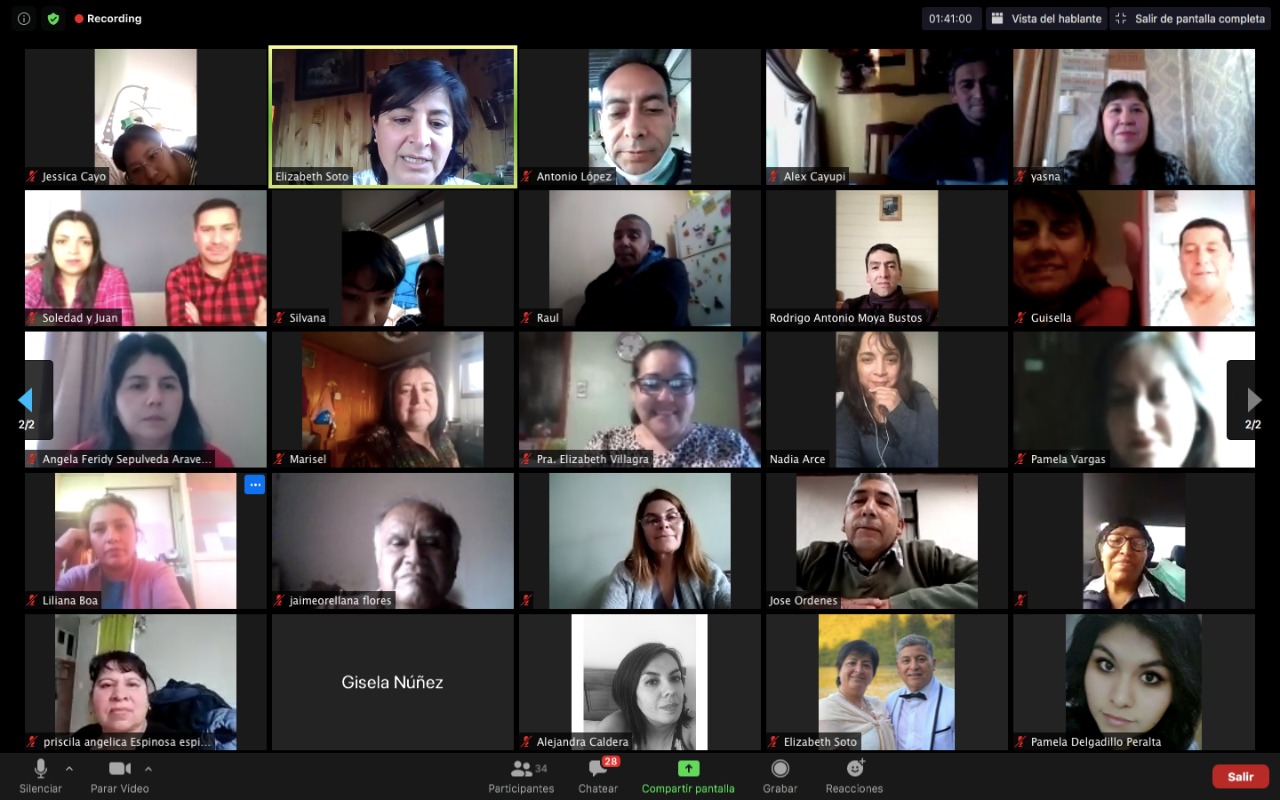 (NCSA Chile) The global pandemic has not slowed the desire of leaders to receive training through online conferences. SDMI in Chile provided a training event, reaching about 70 leaders through three conferences during the month of August.
South America Regional Leaders shared in their areas of interest, around the common theme of "discipleship in the way of grace." The first conference was given by Jimmy De Gouveia. He brought the question to his listeners, "Are you being relevant in your ministry?" The second conference made a great impact. It was given by Alessandro and Christianne Polonio. They gave a practical talk in which they clearly and simply explained Nazarene doctrine as it applies to family discipleship. They took the participants on a trip along the life of the Wesley Family, up until they arrived in the living room of each of the participants to consider how the Wesleys would deal with today's challenges.
The conferences were closed by the Regional SDMI Coordinator, Patricia Picavea. She showed how discipleship is an amazing way of grace that leads us to formed lives. She was able to share her expertise and experience with the participants, helping them see how to continue learning throughout their lives.
Without a doubt it was a helpful time for the leaders in Chile, and it allowed them to grow in their relational discipleship. The conference provided tools for leaders walking alongside others from before their conversion to a mature life. We will never stop fulfilling the mission, not just in words we must show our action.
Source: SDMI Chile
Translation: Paul Clark