THE CHURCH REMAINS ACTIVE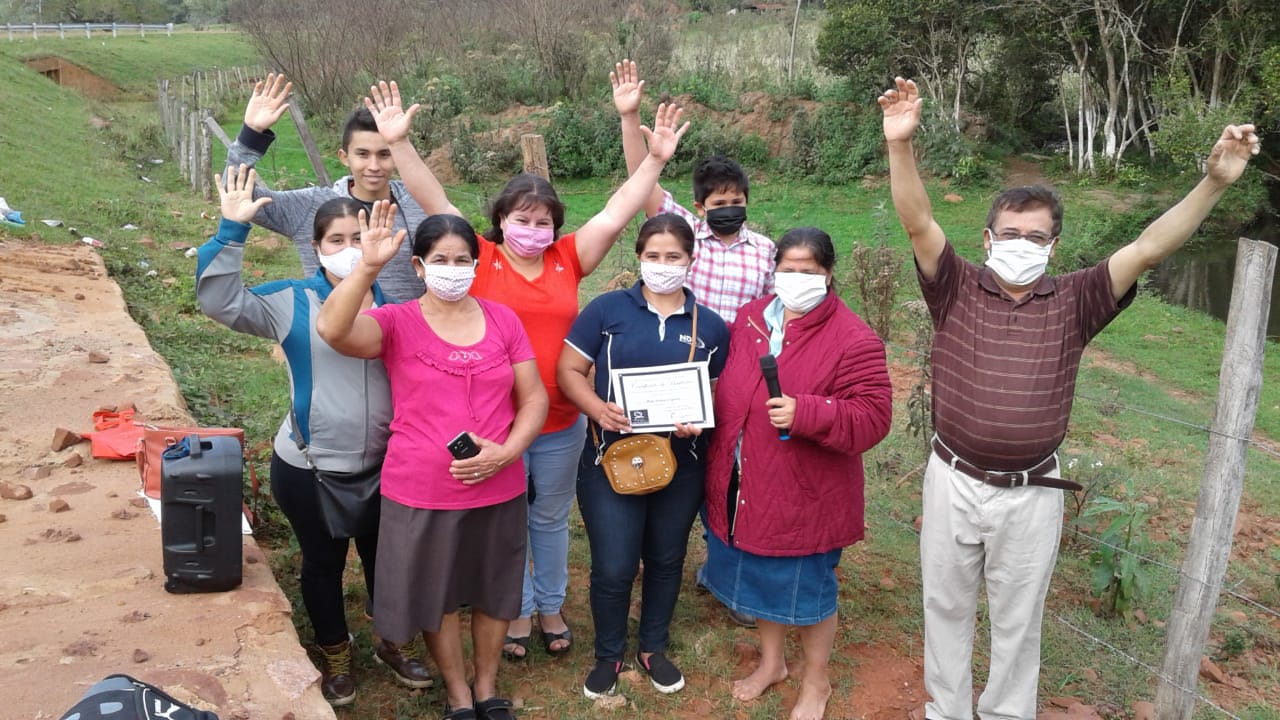 (NCSA Paraguay) The church has not closed, what has closed is the place where services are held. We are the Church, the body of our Lord Jesus Christ and we are everywhere.
The Church of the Nazarene in San Ignacio and the San Javier company along with NMI of the South Paraguay District, have remained active through different programs during the time of the global COVID-19 pandemic. Although the doors of the sanctuaries may be closed the Church has provided compassion in the community. Twice, the church has worked together to provide groceries to the families most economically affected by the crisis. While delivering food, the church also brought words of faith, hope, and salvation to these homes.
During this crisis prayer has been an important tool and pillar for keeping faith alive and growing for brothers and sisters in Christ. The NYI in the country has started a fasting and prayer chain for the health of church people and for God's protection. Pastors and church members have preached the gospel door-to-door. Many people have heard the gospel and decided to follow Christ and be baptized. One young couple decided to get married to make their commitment to each other formal before God and the laws of Paraguay. Children have been dedicated to the Lord, and many families have been blessed by prayer.
In this short time, God's powerful hand has been seen working for the Church and each day new committed believers join in the work. We are grateful to God to be able to support His work on our district.
Source: Carolina Paredes
Translation: Paul Clark